PVR 2STK & 4STK - OCT SUNDAY ~
NIGHT OF CHAMPIONS - PAMX 2011
SATURDAY, DECEMBER 3

PARTS UNLIMITED PLASTIC TABLE CLOTHS - If you have been to Mini O's over Thanksgiving and participated in the dinner, your plate would have sat on one of these. After the meal all is taken off and thrown away. Jerry and I the last time we were at Mini O's picked up afew discarded covers. We have had such an awesome time with them. We had one at Loretta Lynn's afew years ago and take one to Steel City and High Point Nationals. We throw out some permanent markers and invite any and all that pass thru our pits. Some great names have laided their signatures and artistry down on these plastic covers. This year we also took our last one to the PAMX Banquet and had many sign their names. Looks pretty good. A couple signatures went over board and marked thru others names and I'm sorry about that. Thank you all for signing this years cover.

PAMX BANQUET - PARTS UNLIMITED TABLE CLOTH 1 - SIGNATURES ~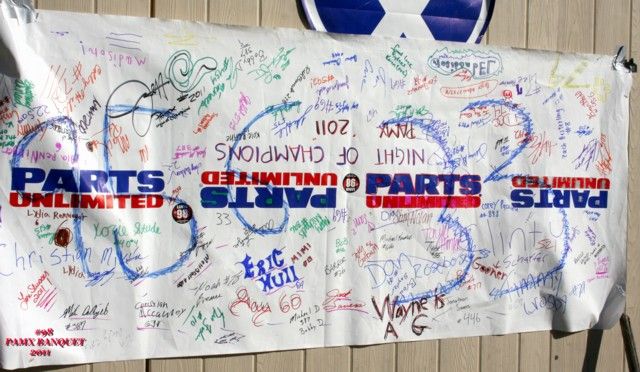 PAMX BANQUET - PARTS UNLIMITED TABLE CLOTH 2 - SIGNATURES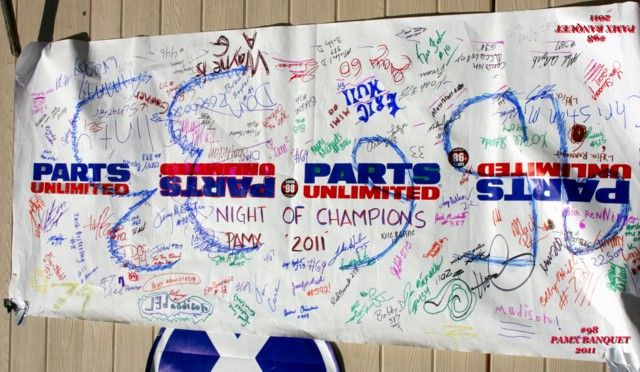 ~ OKAY - SUPERCROSS STARTS TO NIGHT - AWESOME ~
West Coast Supercross blasts off and there is quite a SX fever every where. Facebook is ready for SX. This picture posted by Chuck Coulson of Darryn Durham that is so SWEET! Just have to post it...





~ PVR SUNDAY - 2 STROKE & 4 STROKE ~
http://www.pbase.com/MXLens

~ CHRISTMAS TIME ~
This time of year brings a flood of thoughts, memories and feelings. It's hard for me to dig too deep into any one of those. I can however thank all of you for your kindness and support. What a wonderful gift we received this week in the mail.. From a wonderful Lady. Her kindness and talent are much the same. Thank you Lisa for the beautiful lovingly made ornament for our tree. So very beautiful.. The ornament was packaged with much care. Wrapped in a towel with this outstanding message. "Friendship Doubles Your Joys, AND Divides Your Sorrows". Thank you Lisa, Merry Christmas to you and all of our wonderful friends.






~ NIGHT OF CHAMPIONS - BANQUET ~

What a wonderful night at the PAMX Night of Champion Banquet in Johnstown. So many wonderful people. The day started with great weather. Many of us have taken the trip for the banquet in snow, ice and very cold temperatures. Not this weekend, it was good enough that were all wishing that we where racing at PVR. Jerry and I did pull in at PVR just to look at it sleeping. All of our tracks look so lonely with no one around them. The banquet room looked beautiful. Lori Slusser and the many envolved had it all ready to go. Very nice T-Shirts, fantastic trophies and lots and lots of great prizes. If you didn't make it to the banquet you really missed a great time... and we missed you as well.
Lots of champions from the Spring and State Championship Series. I will not be able to put all of them on our two blogs. That's not a problem for all of the champions will be put in my galleries. I do have some to post at this time to get started. Some on my blog and some on Kristin's.
Again the banquet was awesome. Thank you Jeff Cernic, Lori Slusser, Doc Holliday and so many others that put the banquet together. Scott, Luke and Buddy you guys are the very best. You bring such a personnal touch to all of the riders. Let me tell you about the trophy girls. They are the best around. I can't even imagine how they handled all of the wonderful smiles, getting the right trophy and those high heels. You are wonderful.

~ NIGHT OF CHAMPIONS GALLERIES ~

~ GALLERY OF BLOG 1 PICTURES ~
~ GALLERY OF BLOG 2 PICTURES ~
~ PAMX THOR SPRING SERIES - PRESENTED BY DUNLOP TIRES ~
~ PAMX FLY RACING PA STATE CHAMP - PRESENTED BY IN THE BLOOD TATTOS ~
~ PAMX GRAND CHAMPIONSHIP SERIES - PRESENTED BY IN THE BLOOD TATTOS ~
~ GALLERY 1 & 2 ~

http://www.pbase.com/MXLens


~ PAMX NIGHT OF CHAMPIONS ~

~ STOPPED BY PVR, SATURDAY ~



~ BANQUET HALL, ALL DRESSED UP ~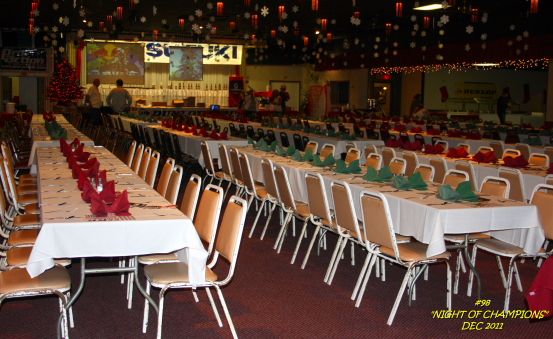 ~ TROPHIES, PIT BOARDS, CLOCKS AND PHOTO PLAQUES - AND SOME BUBBLY ~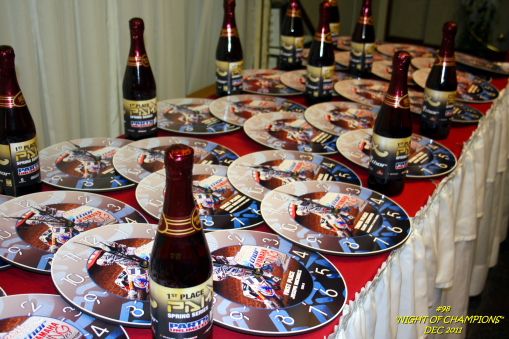 ~ PITBOARD TROPHIES FOR THE RIDERS ~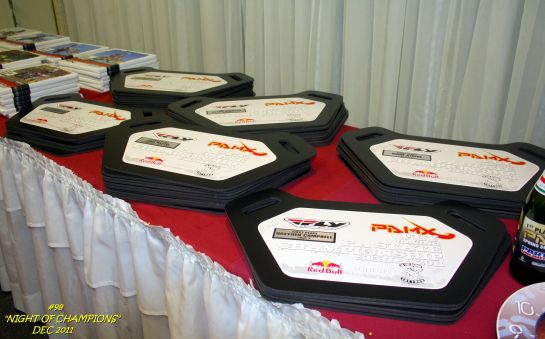 ~ COREY PASSIEU & TROPHY GIRLS - BRITTANY DENEEN, SAM NOLAN AND TAYLER HIMLER ~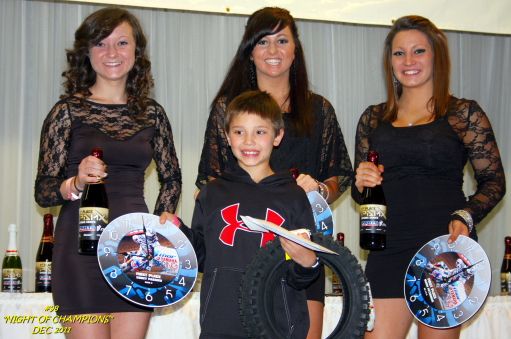 ~ COREY PASSIEU & MAXIMUS WHITE - 65 7-11 C ~



~ TIMMY CROSBY ~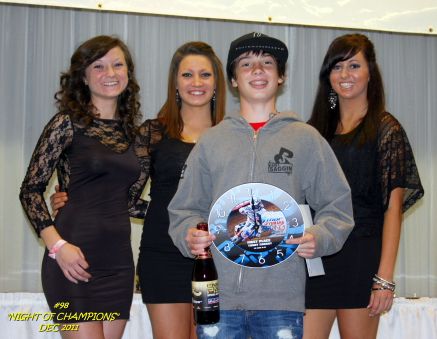 ~ TIMMY CROSBY & CHRISTIAN MIKITA - 85/150 12-15 B ~



~ CHRISTIAN MIKITA, TIMMY CROSBY, DYLAN BARTLETT AND RAESLEE WEIMER - SUPERMINI 12-16 ~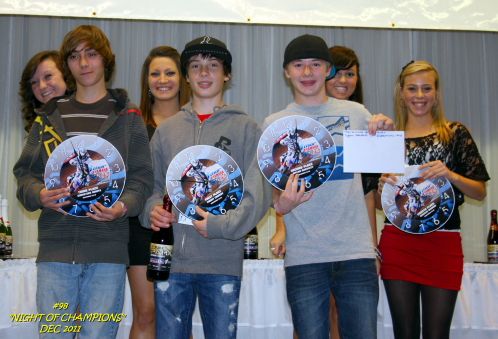 ~ TROPHY GIRLS - HIGH HEELS ~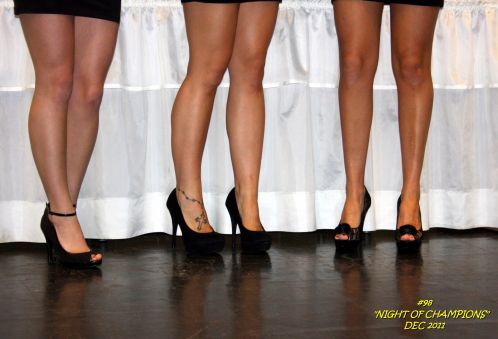 ~ NOAH BRENNAN & JOSH WETZEL - 85/150 12-15 C ~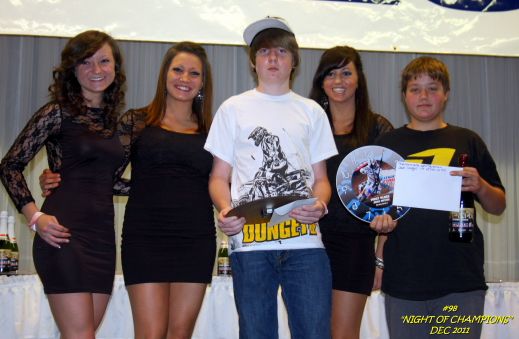 ~ CLINT SCHAFFER, DYLAN BARTLETT AND ALEX KOPP - SCHOOLBOY 1 12-16 ~



~ CLINT, SAM, TAYLER AND BRITTANY ~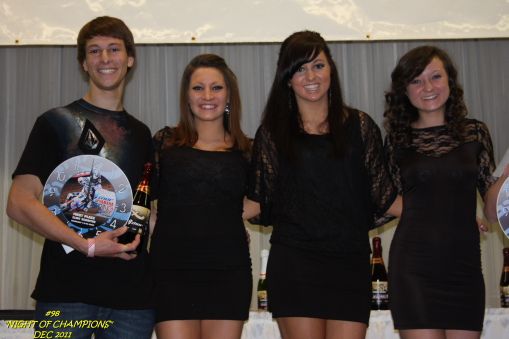 ~ SETH GALLOWAY THANKING ALL OF HIS FANS ~



~ CLINT SCHAFFER, SETH GALLOWAY AND JONATHAN SAUERS - SCHOOLBOY 2 14-16 ~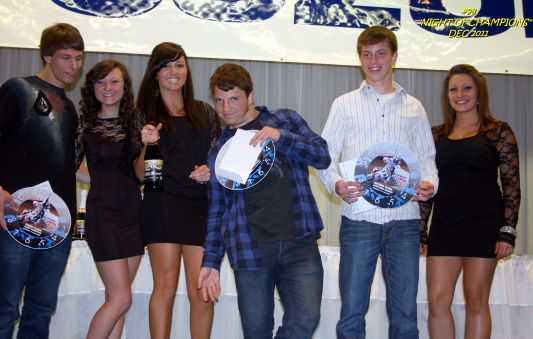 ~ CLINT AND SETH GETTING DOWN ~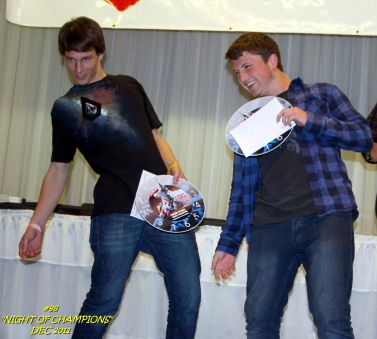 ~ TY NEWCOME - 250A ~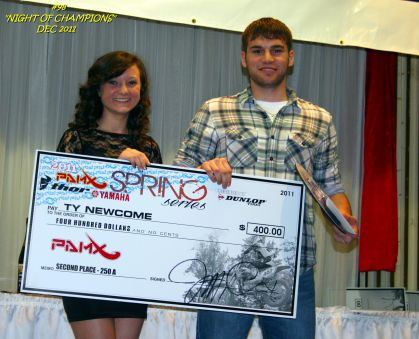 ~ DYLAN SLUSSER & TY NEWCOME - 250A ~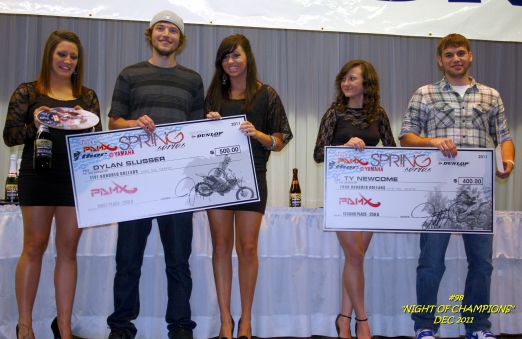 ~ JONATHAN SAUERS, COREY CYPHERT, JOEY MICHAELS & MICHAEL DEANGELO - 250B ~



~ COREY CYPHERT, JOEY MICHAELS & MICHAEL DEANGELO - 250B ~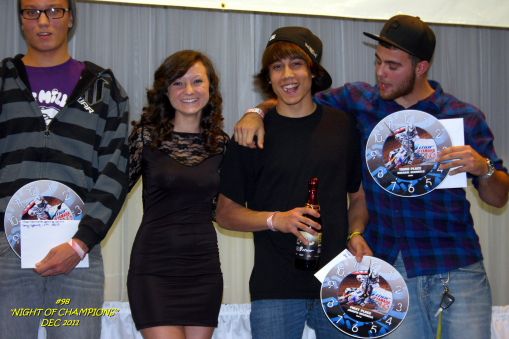 ~ AL POTECHKO, SETH GALLOWAY, REID RICHTER & ZACK OESTERLING - 250C ~



~ SAM, BRITTANY & TAYLER - OPENA CHECKS ~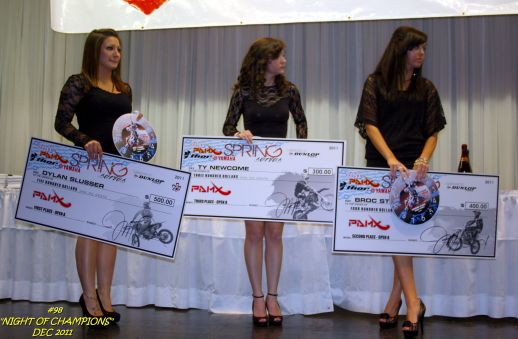 ~ DYLAN SLUSSR, TY NEWCOME & BROC STREIT - OPENA ~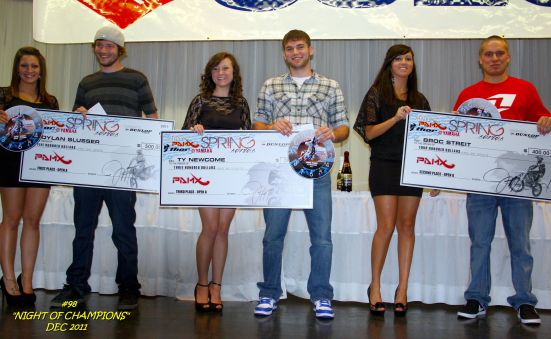 ~ BROC STREIT - OPENA ~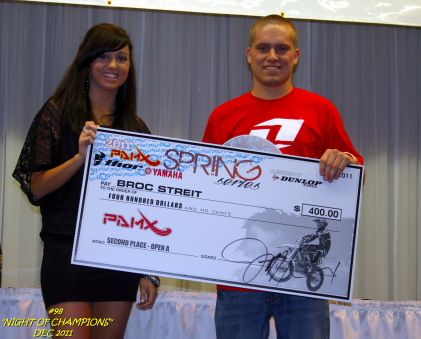 ~ TY NEWCOME - OPEN A ~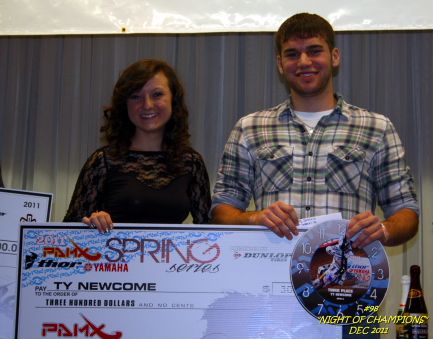 ~ DYLAN SLUSSER - OPENA ~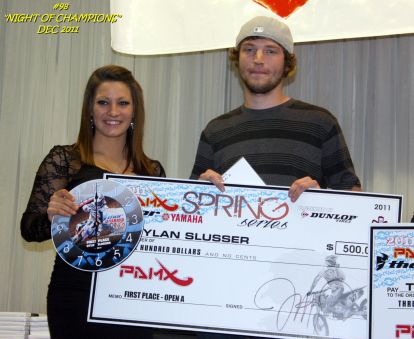 ~ JOEY MICHAELS & MICHAEL DEANGELO - OPENB ~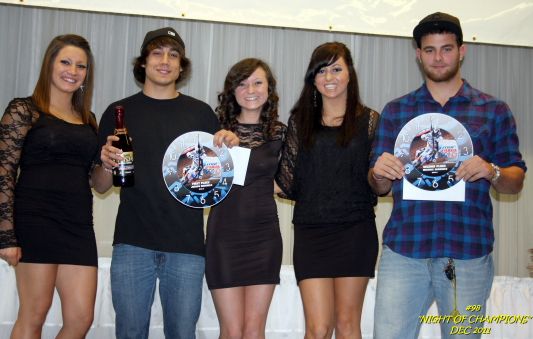 ~ SETH GALLOWAY, BRODI SNYDER, ZACK OESTERLING & AL POTECHKO - OPENC ~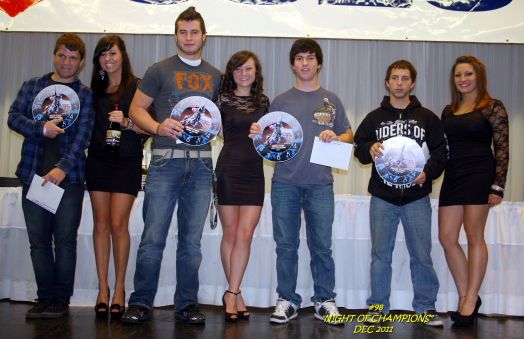 ~ DAN DERRICO, JAMES RAY - VETC ~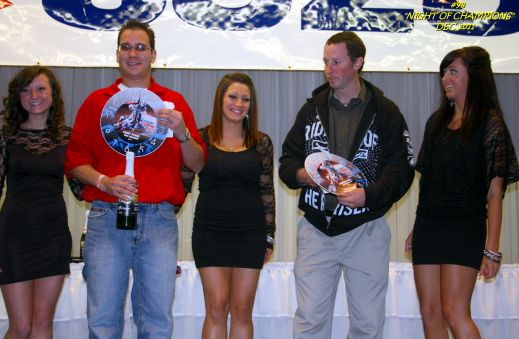 ~ MIMI GREINER & JACK MACHUTA - +45 ~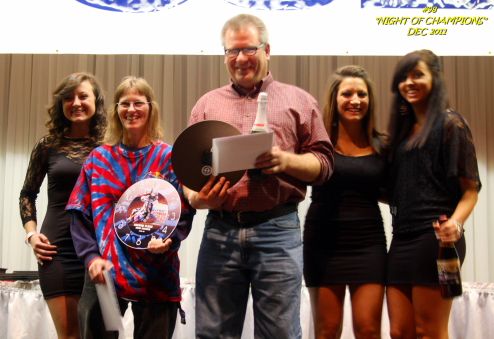 ~ RAESLEE WEIMER - WOMEN ~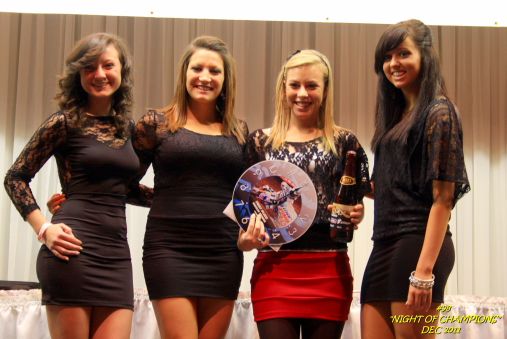 ~ GARY THOMAS - BOMBER ~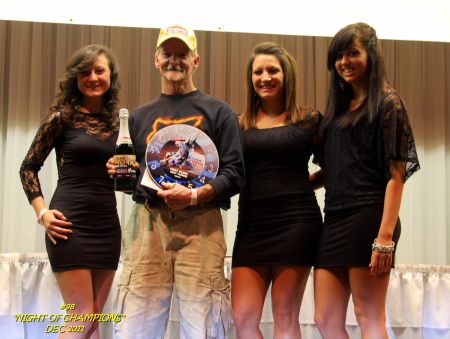 ~ DYLAN SLUSSER, MIKE MCDADE & JUSTIN PALENCSAR - IN THE BLOOD TATTO TRIPLE CROWN SERIES - 250A ~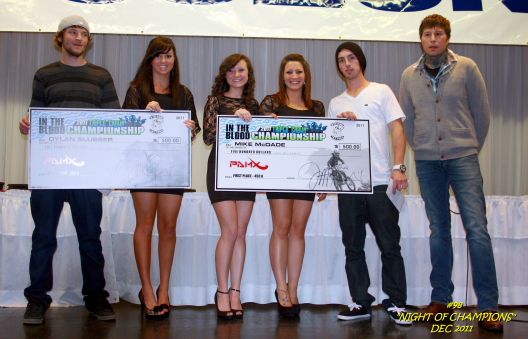 ~ MIKE MCDADE - TRIPLE CROWN - JUSTIN PALENCSAR ~



~ DYLAN SLUSSER ~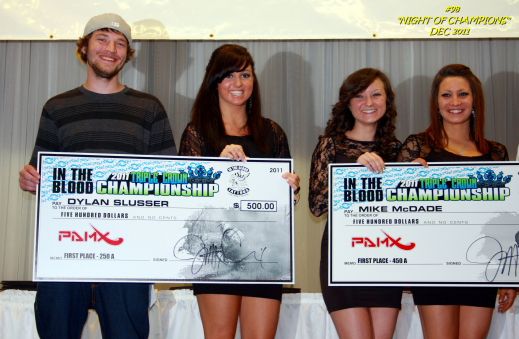 ~ JOEY MICHAELS & JUSTIN PALENCSAR - IN THE BLOOD TATTO ~



FLY RACING PA SATE CHAMP - PRESENTED BY IN THE BLOOD TATTOOS

~ BREYDEN CAMPBELL - 50CC 3, HAD NO PROBLEM IN THANKING ALL OF HIS SUPPORTERS ~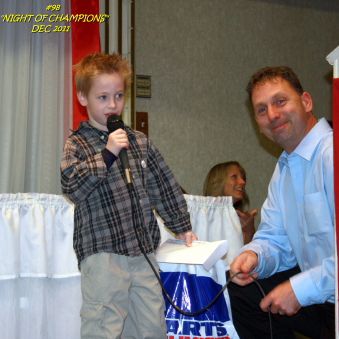 ~ BREYDEN CAMPBELL ~



~ CHRISTIAN MCCAULEY - 65 7-11 B ~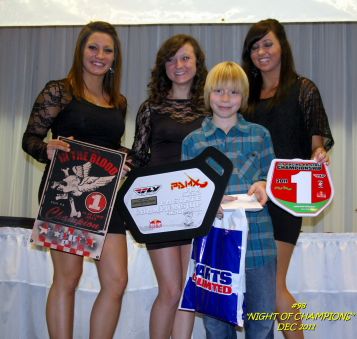 ~ COLBY HILL, KORIE STEEDE & BRYCE ADAMS ~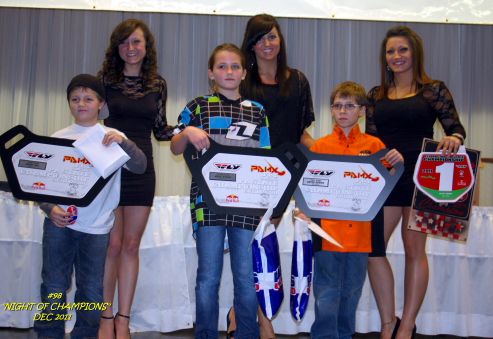 ~ KORIE STEEDE - 85 9-11 C ~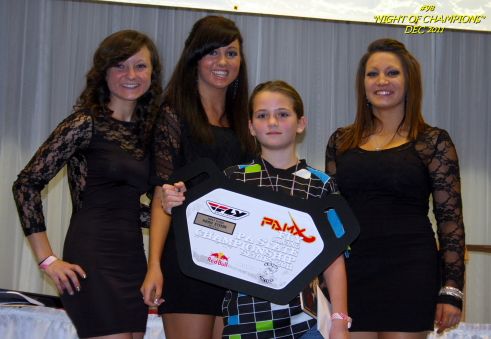 ~ CHRISTIAN MCCAULEY - JR MINI ~



~ DJ, MICHAEL AND ERICK - PRO ACTION AWARD ~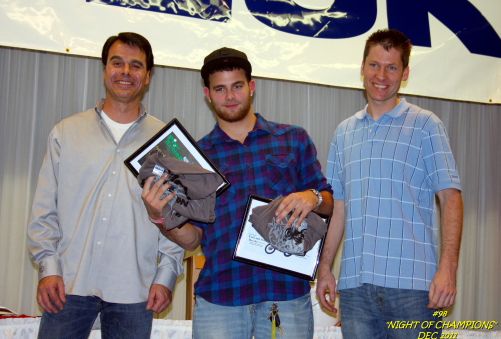 ~ PAMX COIN WINNER - BIG SMILE, I'M MISSING A NAME, SORRY ~





ALWAYS IN MEMORY OF AARON #98, ARLENE

PLEASE DON'T DRINK AND DRIVE


Posted by Arlene on 12.04.11 @ 09:37 PM ET [Open Entry] [Back to Top] [Return to Homepage]