~ PITTSBURGH RACEWAY PARK - RND 1 STATE CHAMPIONSHIPS ~
~ LORETTA LYNN'S 32ND ANNUAL AMATEUR NATIONAL MOTOCROSS ~
~ LORETTA LYNN'S 450A FRIDAY CRASH AFTER THE START ~
This series of pictures was something that I can't recall ever seeing at Loretta's or actually too many races. I have looked and looked at these pictures over and over. There is so much going on I get confused on how, who, why, is this possible. So I am going to share them with all of you. We have 3 riders in these pictures, Nick Fratz-Orr #38, Ben Nelko #90 and our friend from Colorado Matt Burris #33. As these 3 are blasting down to the turn all sorts of crazy things are happening behind Nick, getting ready to take Ben down and Matt well it seems at first he should miss the whole thing. It is amazing how fast with in seconds how things can change. So I am putting up the individual pictures and also a slide show. Slide show first. Within these pictures I have also cropped at least 2-3 enlargements of the main picture.

~ 450A FRIDAY - CRASH - NICK FRATZ-ORR #38, BEN NELKO #90 & MATT BURRIS #33 ~
~ 450A FRIDAY LL - CRASH 1 ~
~ 450A FRIDAY LL - CRASH 2 ~
~ 450A FRIDAY LL - CRASH 3 ~

~ 450A FRIDAY LL - CRASH 4 ~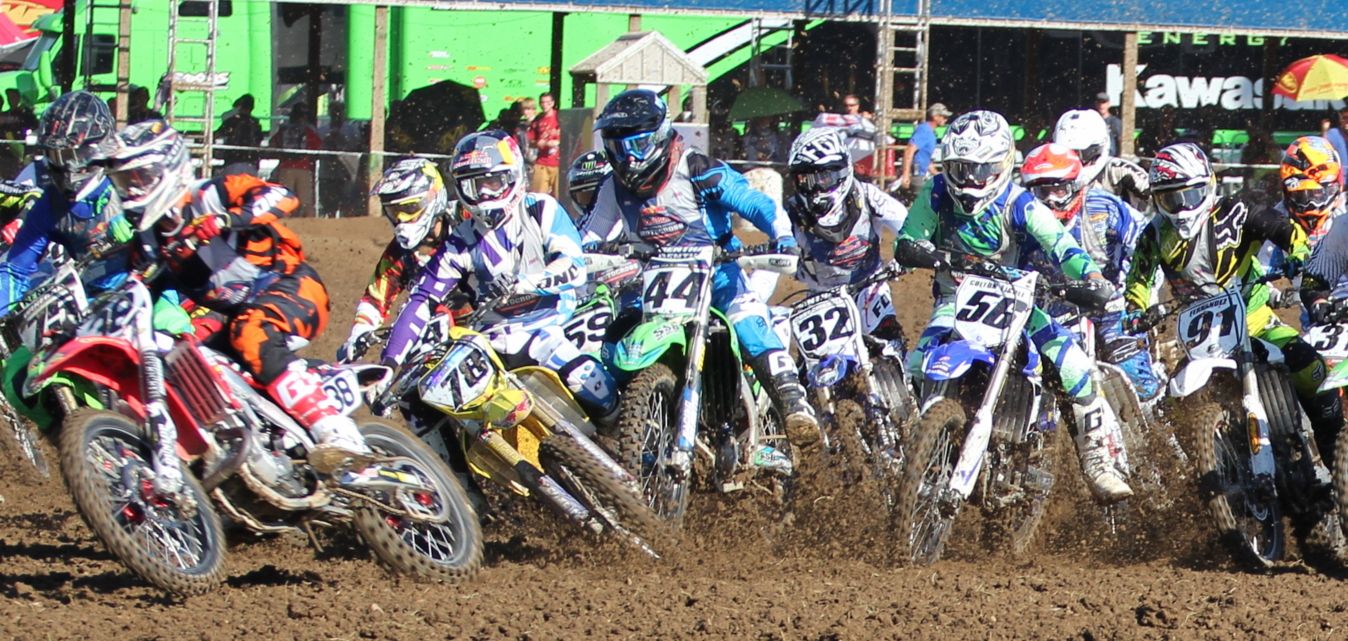 ~ 450A FRIDAY LL - CRASH 5 ~

~ 450A FRIDAY LL - CRASH 6 ~
~ 450A FRIDAY LL - CRASH 7 ~
~ 450A FRIDAY LL - CRASH 8 ~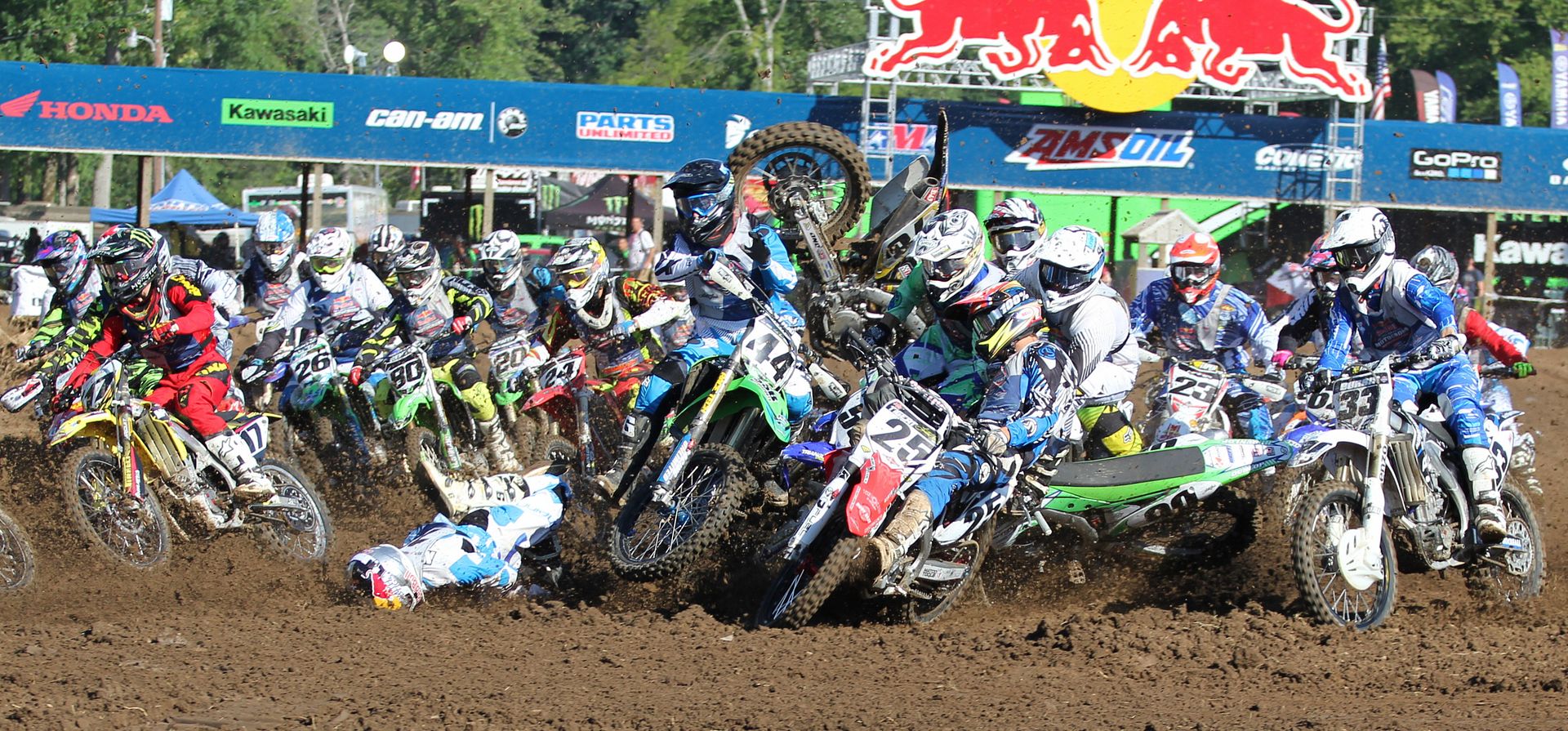 ~ 450A FRIDAY LL - CRASH 9 ~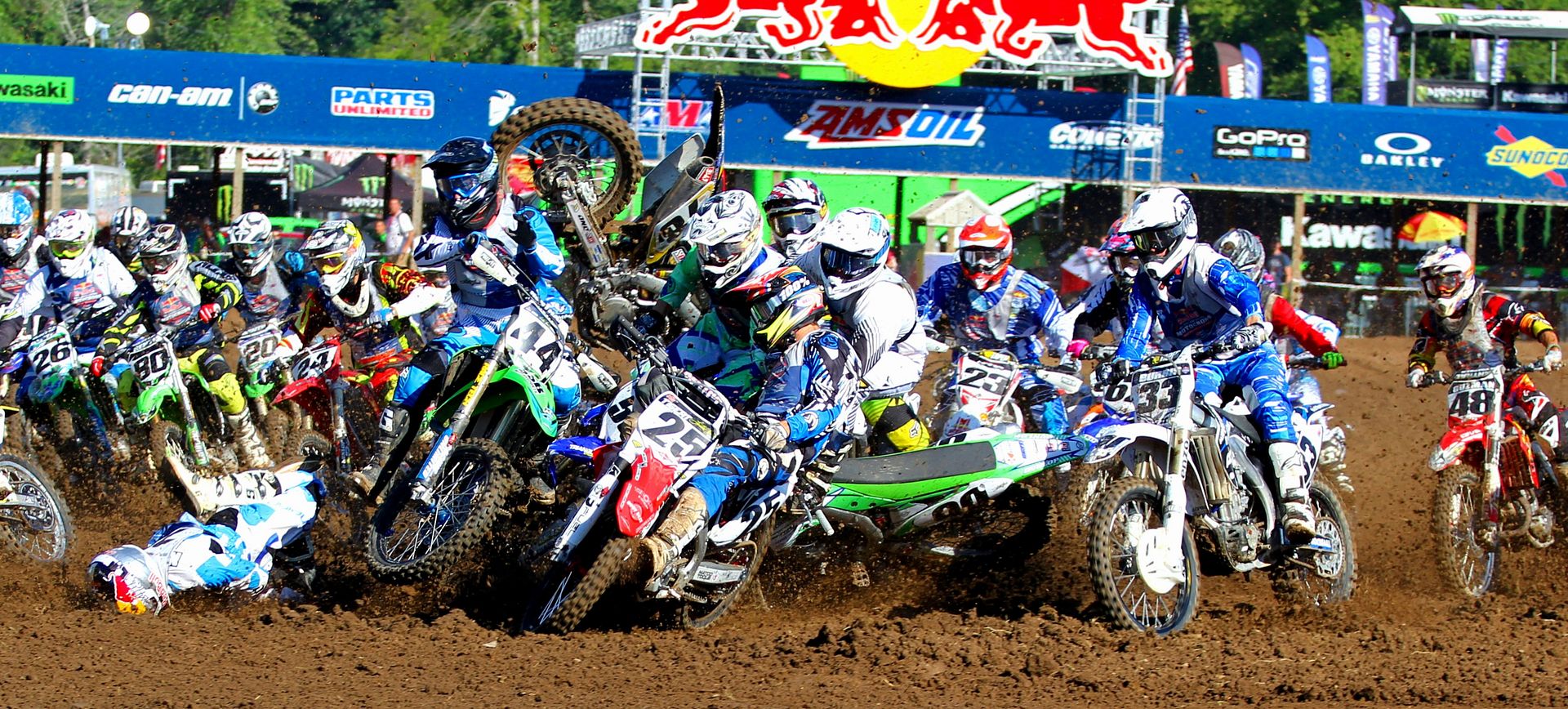 ~ 450A FRIDAY LL - CRASH 10 ~

~ 450A FRIDAY LL - CRASH 11 ~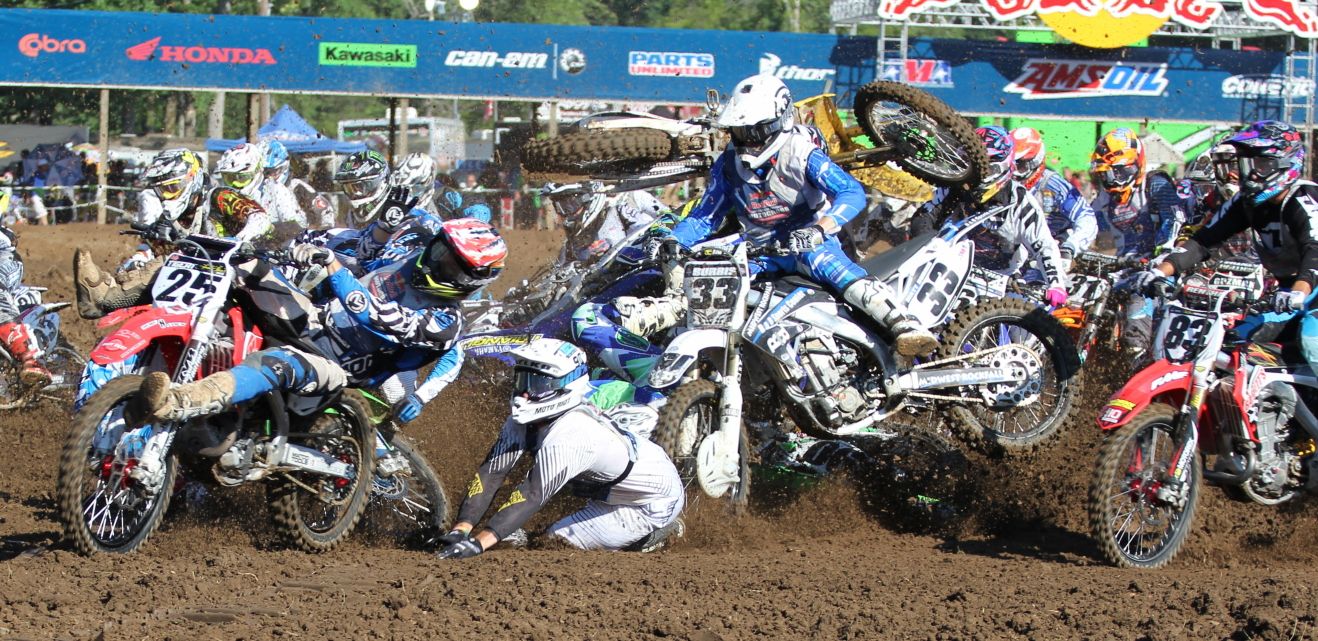 ~ 450A FRIDAY LL - CRASH 12 ~
~ PRP RND 1 STATE CHAMPIONSHIPS/SLIDESHOW ~
~ MONDAY - AUGUST 5, 2013 ~
Safely home in Greene County. Temperature is absolutely perfection. The day so far is dry and my first load of dirty clothes are washed. The many thousands of race and misc pictures from the laptop over to my computer only took over 4 hours yesterday to transfer. Started to place them in their individual day/rider/class folders last night and then crashed with a very sleepy head. Wanted to get started a little earlier but with this wonderful weather it keep me sleeping. SWEET!!!! The week in Tennessee with our MX family was more than expected. SO many wonderful people to be a part of. Our first 3 days before racing was in deed great getting around to some of their pit areas just to visit was awesome. Once racing starts brief visits are hard to find. They are tough days for everyone. First moto goes off at 7:30 and the riders in that moto have to be down at staging earlier than that. We would generally pull in around 6:45 or 7:00 in which they have Loretta singing "A Coal Miners Daughter", sharply at 7:00 every morning. It is beautiful!!!! Bikes are already on the road and everyone is heading to the track. Jerry would be heading for the staging and gate area and I toward the center of the track. Good mornings to the many wonderful staff personal on the way that have been always helpful. (thank you Jeff Cernic) Coffee in hand with my cooler, camera and bag (chair already out on the track) the days moto order with all of the riders that I will be shooting. Meet up with Mimi on the way and we very quickly get into the thoughts of what will be coming up on the days order. We try to find thru out the day a time for a break to leave the track for whatever needed. But generally we are out there from 7:30 am till last motos are complete around 7:00 PM. GENERALLY!!! But things can change at Loretta's in one big down pour of Mother Nature. RAIN and lots of it quickly!!! We still stay out on the track with our rain gear & camera covers. Sitting in between motos is out for the chairs would be wet. No EZ-Ups for protection just the corners of the EMT's EZ-Up for a little protection. The rich dirt has now turned into a mixture that I can't even describe. Slippery, sticking, soft and miss giving on how deep it is. Taking pictures does not stop for our riders are on the track and doing their best to stay up and finish. The looks on their faces as they come around are ones of total concentration on what and where to take that line. Riders are down and going down the track is not giving and takes most down thru out their moto. Steam is rising off the bikes right up into the riders faces. Google's are gone and tear offs, well most of them came flying off from the gate to the hole shot area. I have never seen tear offs being pulled so quickly as I did down here with in the first 5 seconds. The riders coming at me from the gate look like they are making a cloud of dust BUT it was all water. AMAZING! As the rider travels around the track we try and get around as best as we can to particular spots to shoot. Being somewhat of a farm girl when very young, I learn on how to get around the cow pasture in the sticky mud areas. So had to map out my area of travel quickly thru the tractor tires and 4 wheeler tire marks which helped to get from one place to another. Balancing was a must in getting anywhere out there. I DIDN'T GO DOWN ONCE! But I am sure it wasn't a very pretty picture of my travels. Motocross riders are awesome. They didn't give up, maybe the bike did but they endured all of their 20 minutes plus 2 laps. After a full day of that the body shuts down with legs swelling up from standing all day. Headed back to Pro Action to find Jerry and the trip seems like an endurance course. Mud clear up above my leg dodging many in vendors row and yes one more short hill to climb. I hear some one call my name and it is Heather and Dylan asking me if I wanted a lift - oh yes I would love it but I didn't think I could lift my left leg up far enough to get in their cart. So thanked them for the wonderful offer, they insisted so handing off my camera an bags to Heather I made into their cart for the last trip toward Jerry heading down to help. HEAVEN!!!! Thank you Heather for persisting. It was the best ride that I had all week! Tuesday Rain, Wednesday was a day after major rain but the track was coming around. Thursday and Friday were the best 2 days in a row, but still hard to get to many areas of the track to shoot from. Saturday started out for maybe the first 4 motos and then the rains came again. Davey Coombs and his staff had the track looking fantastic for up and coming motos for NBC. But as I said earlier, things can change at Loretta's in a heart neat. Just a fe sprinkles at first and I thought , okay we can deal with this, but the sprinkles turn to a Tennessee down pour once again. . Stood in the tunnel to take Clint Schaffer's last moto, at least the start. Could not find him as he headed off the Kawie table top heading for the finish line that first lap for numbers and riders were covered again with mud. Rain, rain and more rain. No way in getting back out to the center of the track. The ground was a sheet of slick freshly groomed and flat mud. No tire tracks to travel in. My body was telling me that it just wasn't going to be able to take my heart and mind back out there. So telling Mimi that I was headed out to find where I needed to be. Found Jerry down at the end of the Wall of Champions watching the riders. I headed up behind him (left the camera in the car) to watch Nick Fratz-Orr and Matt Burris press his self around that very tough corner and up past the mechanics area. Lap after lap the riders came and held their positions, passing those that would go down but finished the race. We left that area and headed to the car for a "what are we going to do meeting". It is very hard to leave any event before it is finished. I knew who was going to be coming up and my heart was saying I must be there to take pictures of their battle. The last 5 days of racing had pretty much taken all that I could do and with the car packed and ready to head out we left Loretta's. WHAT A WONDERFUL EVENT, wonderful people and you the riders I think you are the most dedicated group of athletes on this earth. Jerry and I are HONORED to be a part of this family. Lots of pictures of your journey at Loretta's - didn't get to the back of the track - but still have many shots. I will be all week long here at the computer enjoying all of your efforts and getting them to you. Oh I forgot to mention to all that I told it would so extremely hot and prepare for it. Well, it did have a couple of days with heat and humidity but nothing like it has been the past 5 years that we have been down there. So if there was a bright spot in the weather I guess that would be it. Jerry and I have lots of water and sports drinks to last us for a while. Okay enough said and must get to work on your races and of course dirty clothes. THANK YOU ALL AGAIN for your smiles, thumbs up and just having us being apart of your families. ALWAYS ARLENE #98 I must also say this here - the loss of Aaron will always be a daily heartache but Aaron left us a gift that helps us thru his absence and it is all of you!!!!
~ PBASE GALLERIES OF LORETTA LYNN'S 2013 ~
~ LL MINI SR. ~
~ LL 250 A PART 1 & 2 ~
~ LL 450B FRIDAY ~
~ JERRY'S MISC GALLERIES 1 & 2 - RIDERS, MECHANICS, DAD, FRIENDS ~
~ ARLENE'S MORE MISC PIC GALLERY - LL 2013 ~
~ RAESLEE WEIMER - FRIDAY WOMENS START ~
http://www.pbase.com/MXLens
~ GALLERIES OF RND 1 OF THE STATE CHAMPIONSHIP AT PITTSBURGH RACEWAY PARK GALLERIES ~
~ PRP ST CHAMP RND 1 - OPENC & 250C M2 ~
~ PRP ST CHAMP RND 1 - COLLEGEBOY & +25A M2 ~
~ PRP ST CHAMP RND 1 - MISC RIDER PICS ~
~ PRP 50'S & 65'S ~
~ PRP 250A&B - START MOTO1, GROUP 2, 3 & 4 ~
~ PRP +45 MOTO 1 ~
~ PRP 250C MOTO 1 ~
~ 250A MOTO 2 ~
~ +30 & +45 MOTO 2 ~
~ COLLEGEBOY & +25 MOTO 1 ~
~ 250B MOTO 2 START ~
~ OPENB MOTO 2 ~
http://www.pbase.com/MXLens
~ LESHERS ~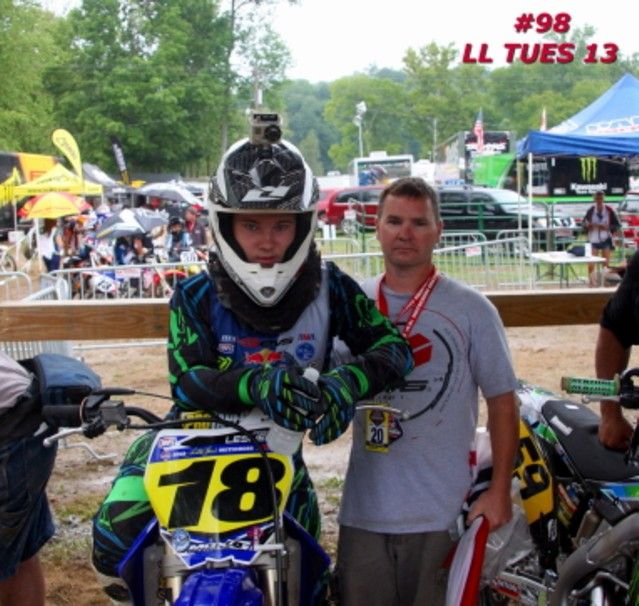 ~ JARED LESHER ~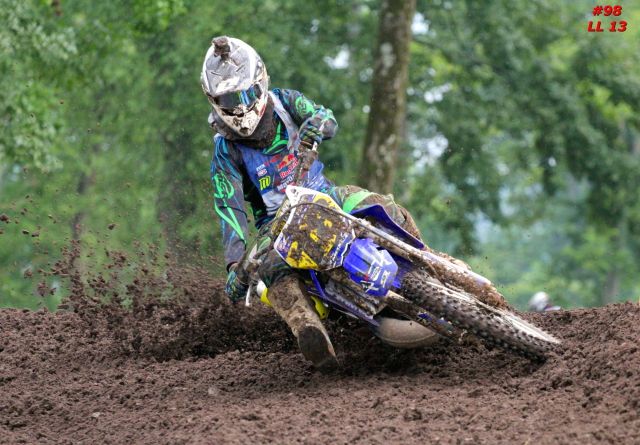 ~ JOSH LISTON & JEFF CHRISTOPHER ~
~ JASON & KEITH MARAUGHA ~
~ NICK & RICH FRATZ-ORR ~
~ MATT & DENNIS TOTH ~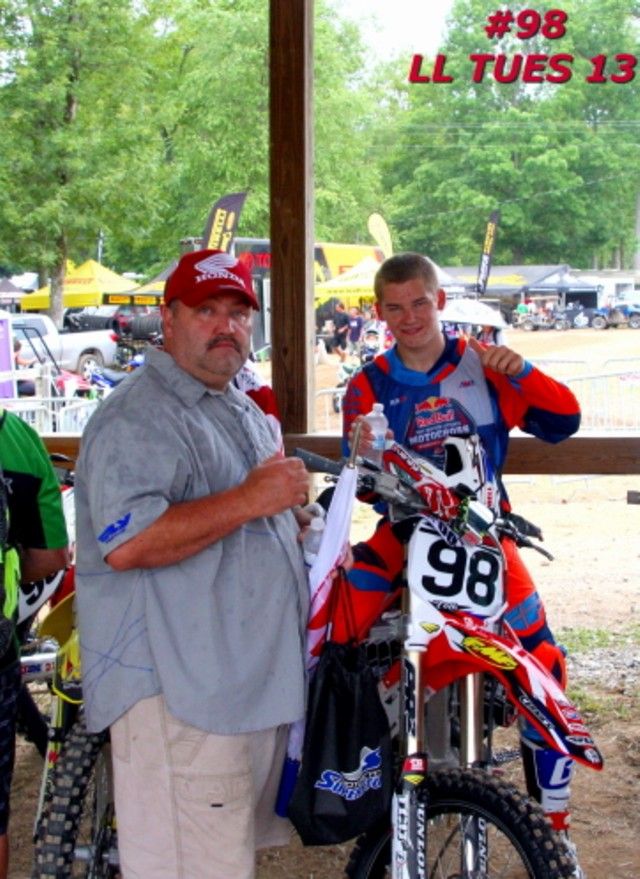 ~ BOBBY KNUPP ~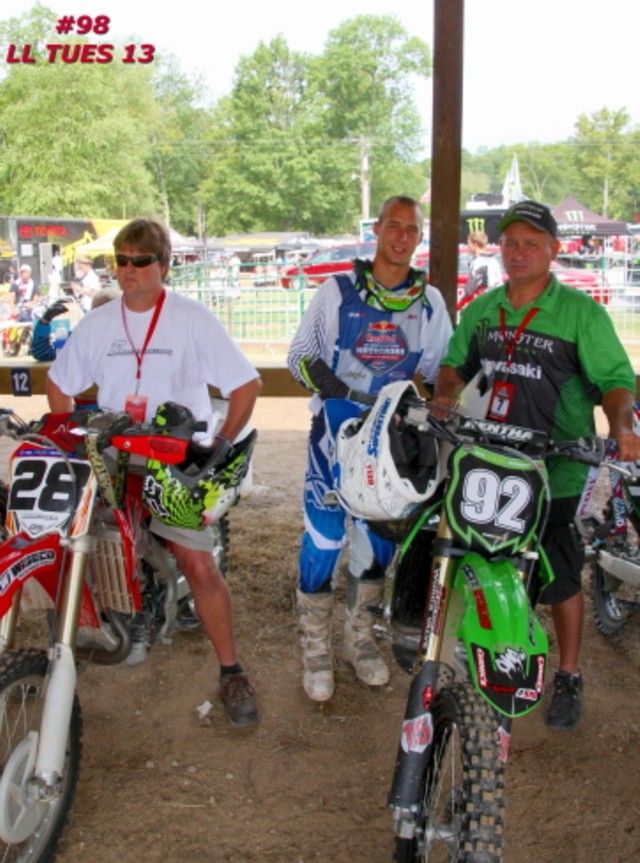 ~ ROBBIE KNUPP ~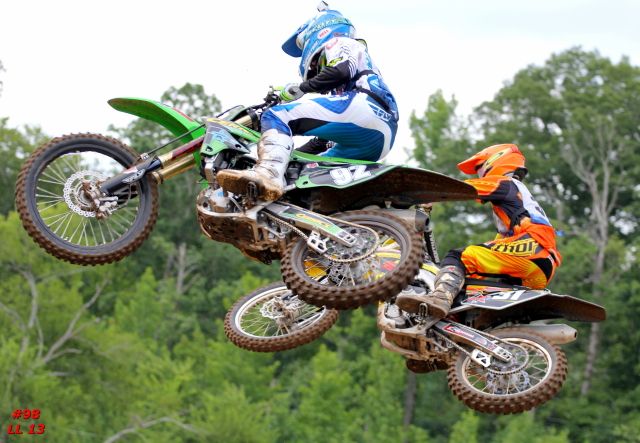 ~ CODY CARLOCK ~
~ CAMERON DAVIS ~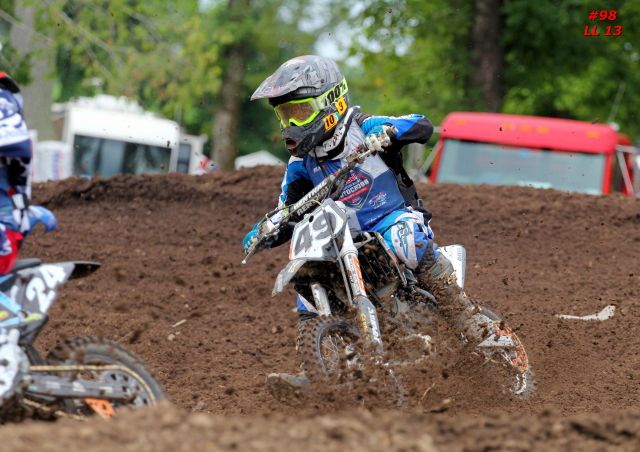 ~ COREY PASSIEU ~
~ RAESLEE WEIMER ~
~ TIMMY CROSBY ~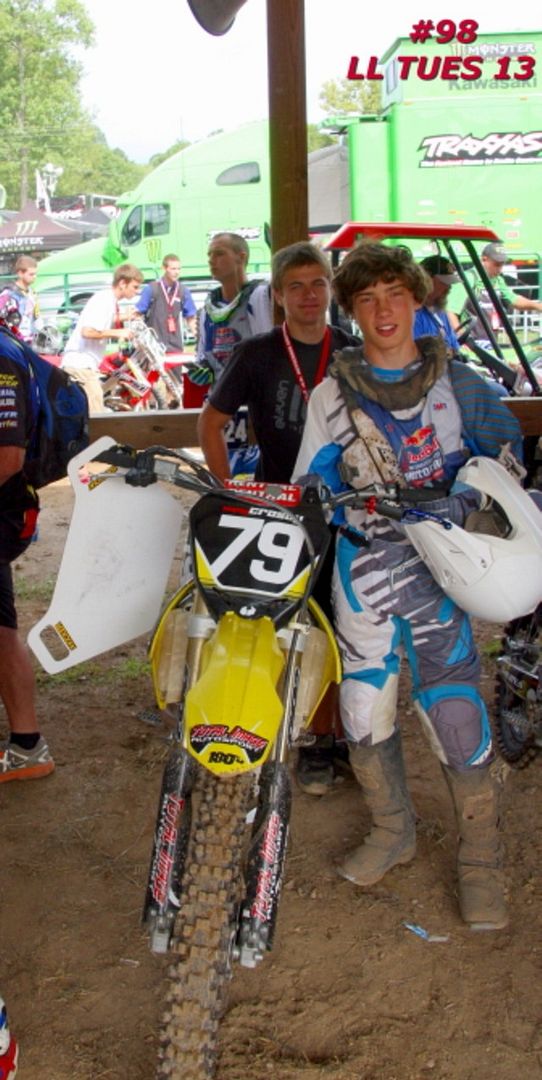 ~ BRAD ESPER & CHRIS DURHAM ~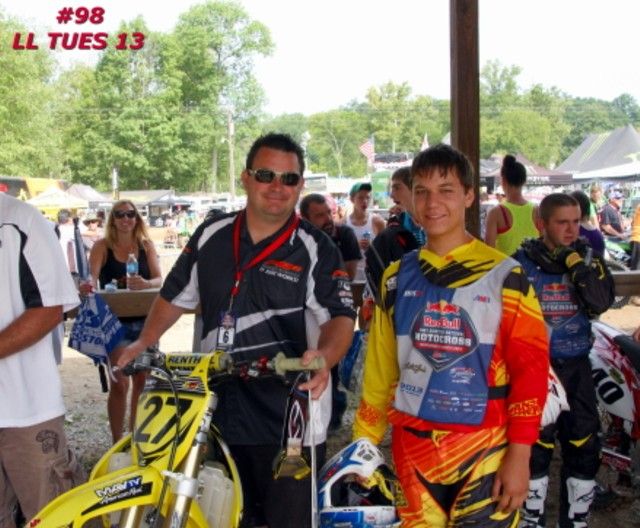 ~ RAESLEE & MIKE WEIMER ~
~ VINNY LUHOVEY ~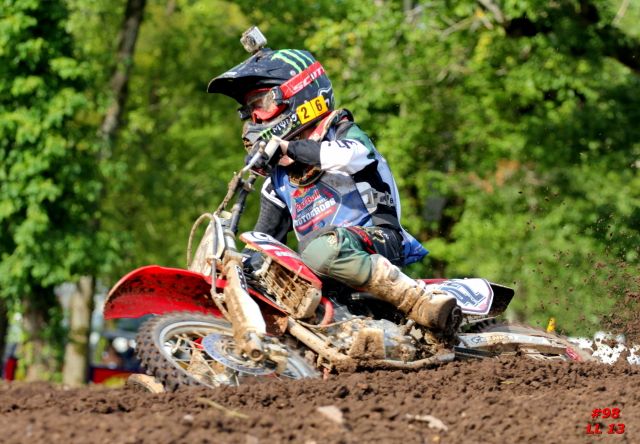 ~ THE VUHOVEYS ~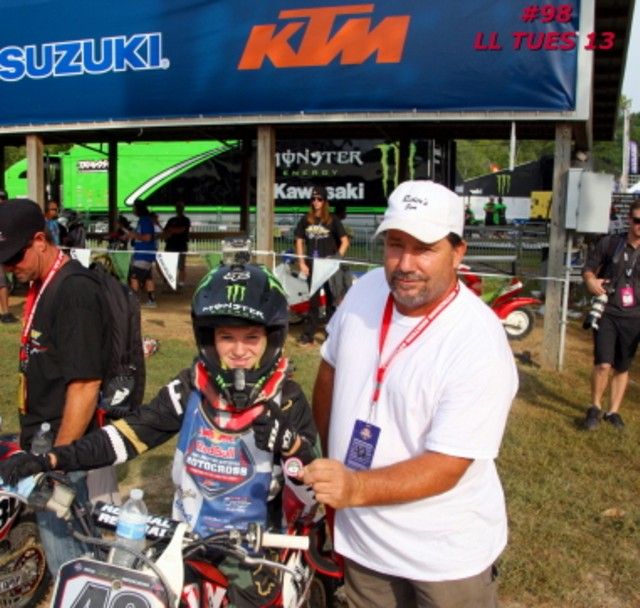 ~ CODY ARLET & DYLAN SLUSSER ~ HOPE YOU ARE DOING WELL CODY - BROKEN WRIST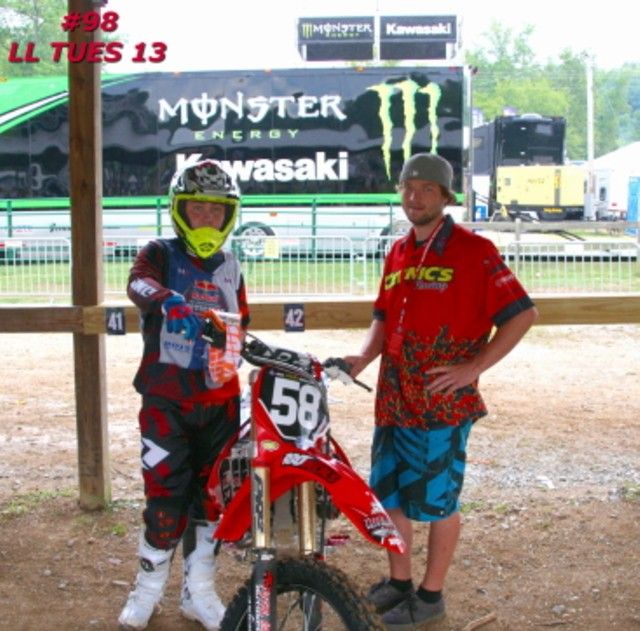 MORE PICTURES TO COME!!
ALWAYS IN MEMORY OF AARON #98, ARLENE
PLEASE DON'T DRINK AND DRIVE
Posted by Arlene on 08.07.13 @ 03:52 PM ET [
Back to Top
] [
Return to Main Page
]