~ SHAYNE THOMAS #599 VET A - IN NEED 0F PRAYERS AND SUPPORT ~
~JIMMY EVAN'S +25 SATURDAY LORETTA LYNN'S ~
~MISC GALLERIES ~
* UPDATE FROM STEPHANIE BROWN ON SHAYNE
Stephanie Brown Auld
Good news , I am meeting with Health South of Harmerville today , maybe rehab sooner than we thought !!!!! yeh :) they have a special spinal cord injury unit which is exactly what he needs ♥ (8-24)

Shayne Thomas
Update ; The vent is gone !!!!!!! outta here , bye bye :) he has done soooo good they took it out of his room , working to breathing room air from his mouth , but wont happen over night , things take time , but that was awesome today !!... (8-25)

Great to hear of Shayne's progress. Thank you Stephanie for the updates! Keep moving forward Shane!



The following information is of Shayne Thomas who he and his son Chris raced with us many years in the Old D5 times. Both Shayne and Chris rode with the #599. Shayne was in the Vet C class and did very well. Most personnal person is Shayne and would do anything for anyone. His son had a bad injury that pretty much took him off the bike and Chris started to do videos of the races. With other committments we haven't seen Shayne and Chris racing but many great memories of them from Sunday to Sunday. He is in great need at this time and anything that you can do for him would be greatly appreciated. I know when we lost our Aaron the MX community was and still is our biggest support. What a wonderful family we have in our MX friends.
//
Shayne is at Allegheny General, 7th Floor and room 731.//

The following is an e-mail from Shaynes friend, Jessica Auld.

My name is Jessica Auld, and I have become very close to Shayne Thomas in the past year. I'm not sure if you remember him or not, but he talked about you quite a bit. Unfortunately, on July 23, 2011 Shayne suffered a spinal cord injury from jumping into a pool. He has been in Allegheny General Hospital since the accident, and will be moving to a spinal cord rehabilitation soon. He has been on a ventilator and feeding tube since the accident as well, but they are trying to wean him off the ventilator as we speak. He has had no movement from the armpit down as well, but the doctors will not pronounce what the future holds yet so we are keeping faith.
He told me to contact you so I could maybe get a contact list of riders or if you could pass this message on about what happened. We ask for everyone's prayers, and also passing on the message about his benefit bike run, and also if there is anything you think we could do for this cause. I will attach a flyer for his benefit bike run, and also a picture of him. Thank you, Jessica Auld

~ SHAYNE THOMAS #599 ~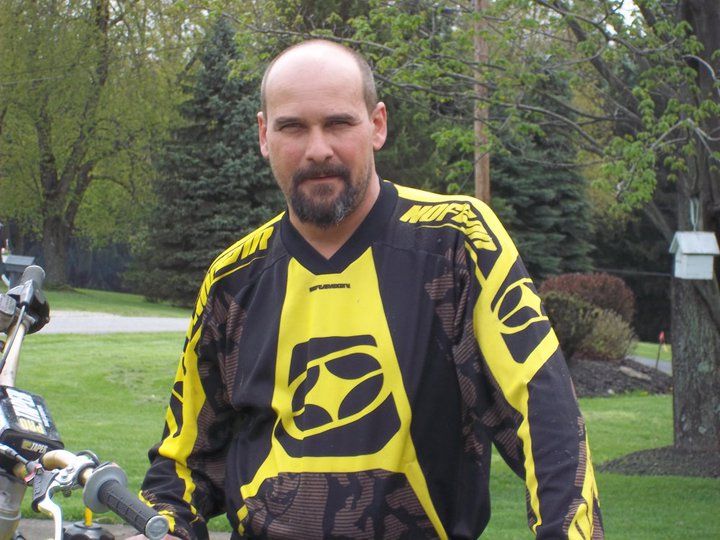 ~ SHAYNE THOMAS #599 ~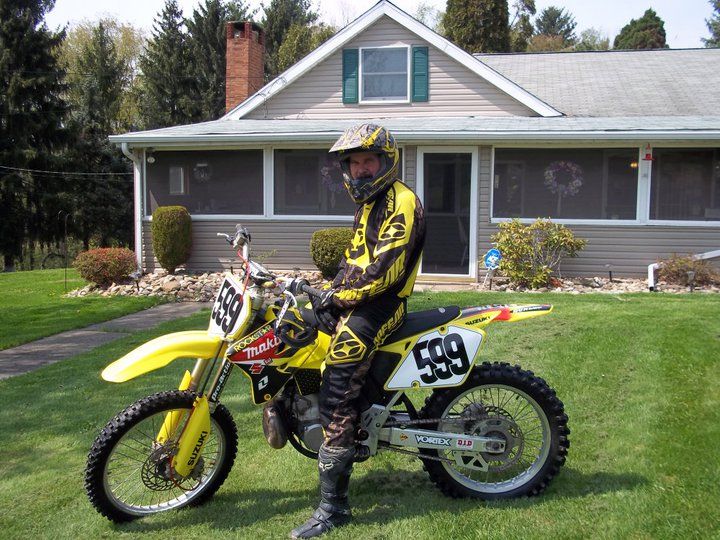 ~ BENEFIT FOR SHAYNE THOMAS ~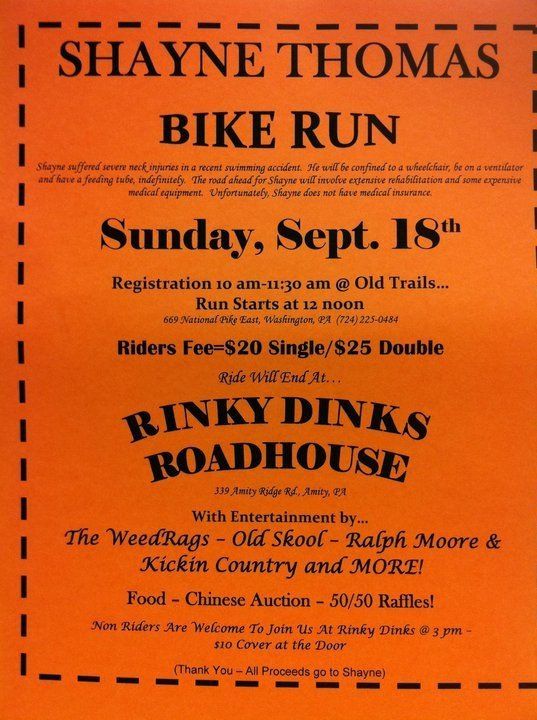 As information comes from Jessica I will update. Get well Shayne!



~ MISC GALLERIES - LORETTA LYNN'S 2011 - ARLENE & JERRY ~

~ MISC SUNDAY - ARLENE ~
~ MISC MONDAY - PRACTICE - ARLENE ~
~ MISC TUESDAY - DAY 1 - JERRY ~
~ MISC WEDNESDAY & THURSDAY - JERRY ~
~ MISC SATURDAY - JERRY ~
~ 85 MOD TUESDAY AM - TIMMY CROSBY # 79 & BRAD ESPER #27 ~
~ 250B STOCK TUESDAY AM - JOEY DENEEN #22 ~
~ 85 STOCK TUESDAY AM - BROC PAPI # 44 ~

http://www.pbase.com/MXLens


Jimmy had 3 great moto's in the +25 Class. Competitors at the highest levels and the racing was awesome! Saturdays moto was fantastic. Jimmy got a great start off the gates and held it down right thru the "Holeshot Banner". They were the first moto on Saturday, track was fresh with moisture and grooming. It was alittle cloudy and the lighting wasn't that good for me but still caught some good shots of hole shot and race between the tough competition. Jimmy held a good 3rd with a 2nd over all in the +25 Class. Great racing Jimmy and congratulation for all of your and Homer's efforts.

~ JIMMY EVANS #58 HOLE SHOT - 3RD MOTO - +25 ~
pBase site gallerie of Jimmy's 3rd Moto - +25
http://www.pbase.com/MXLens


note here on progress of LL pictures:**

It's been nearly a week since the last moto went off at Loretta's. Back to work in full swing and still trying to get caught up in all things. Think about last week a lot and the great people that are involved in it's daily program. I HOPE to get more put together this weekend, thank you all for your patience. My body has not yet gotten back to my "Normal" way. Have a great day everyone and stay safe... Ty Newcome is on his way to "Dilla"... Best of racing there Ty. "GO DOUBLE D". We will all be watching!

~ SATURDAY'S THIS AND THAT ~
Yes, I am behind. GREAT racing every day this week. Here it is Saturday and it's all over. Way too fast. If you like racing and you are into amateur racing you have to get your self to Loretta Lynn's. Every class is filled with the best of the best. It's hard to leave the track knowing this. Anyway here are a few pictures of Fridays racing:

~ JUSTIN BOGLE - OKLAHOMA - 450A ~ Just had to put this one in - NICE!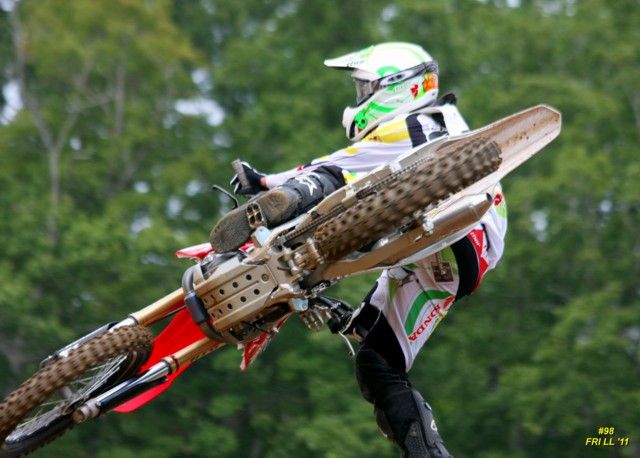 ~ KALEB CHRONISTER ~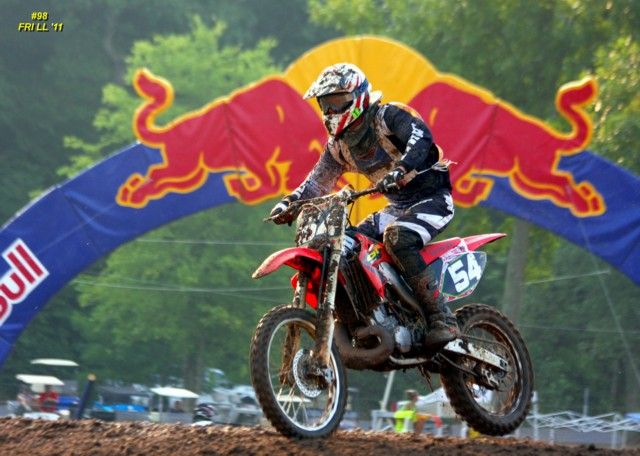 ~ JOEY DENEEN ~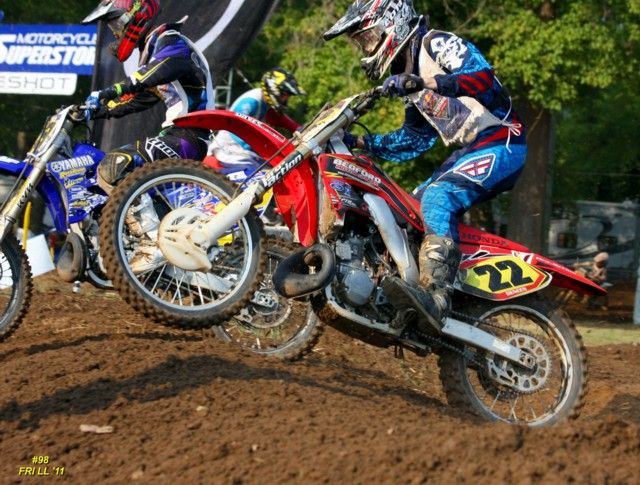 ~ LORETTA LYNN - PRAYING MANTIS - OUT ON THE TRACK ~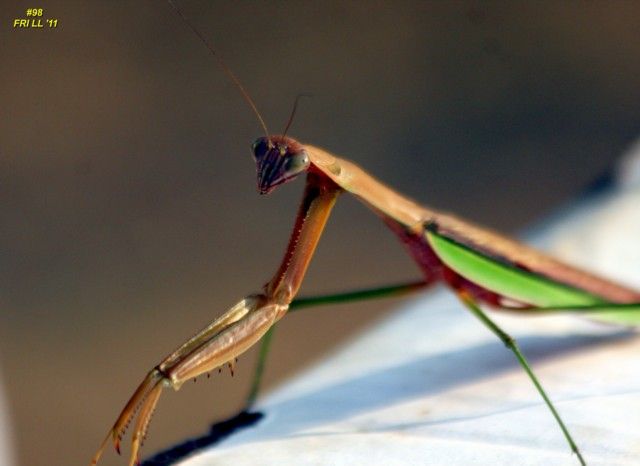 ~ SETH GALLOWAY ~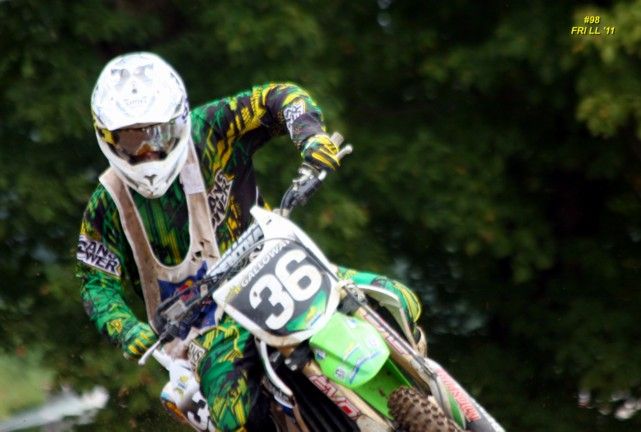 ~ STEPHEN GRETCHEN ~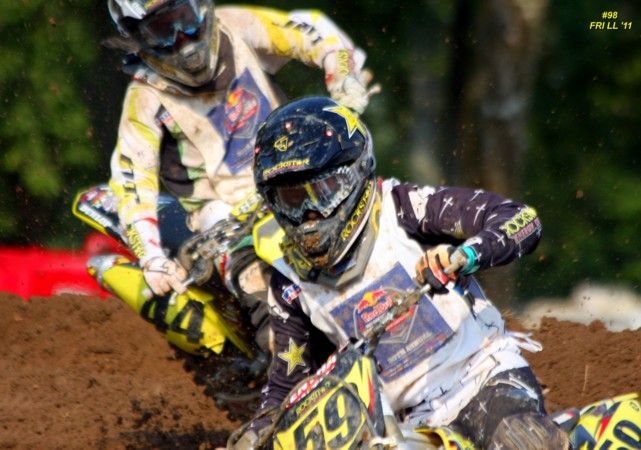 ~ BROC PAPI ~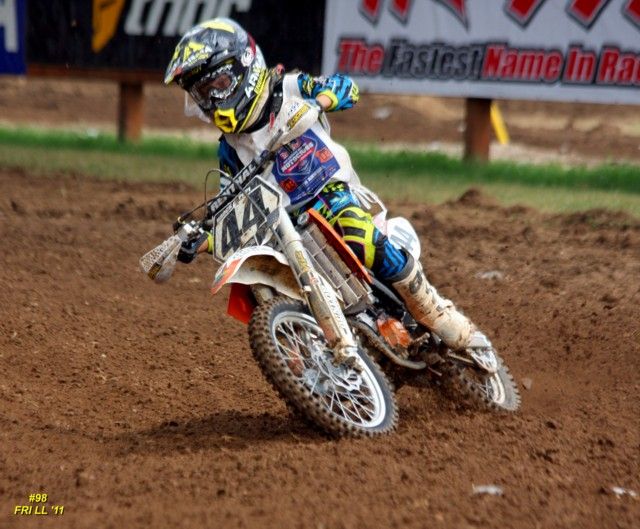 ~ KEVIN HOGE ~



~ DEREK FRATZ-ORR ~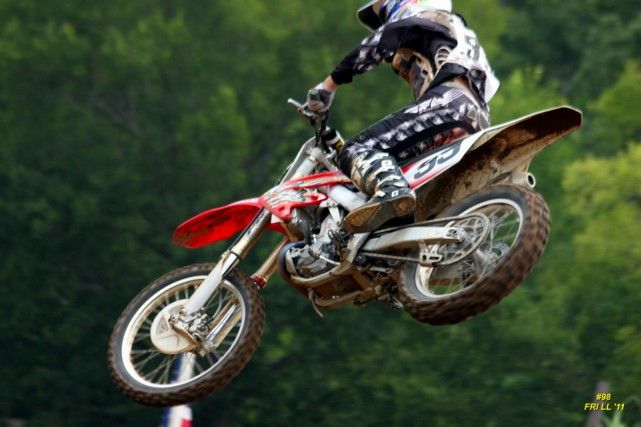 ~ RAESLEE WEIMER - THURSDAY ~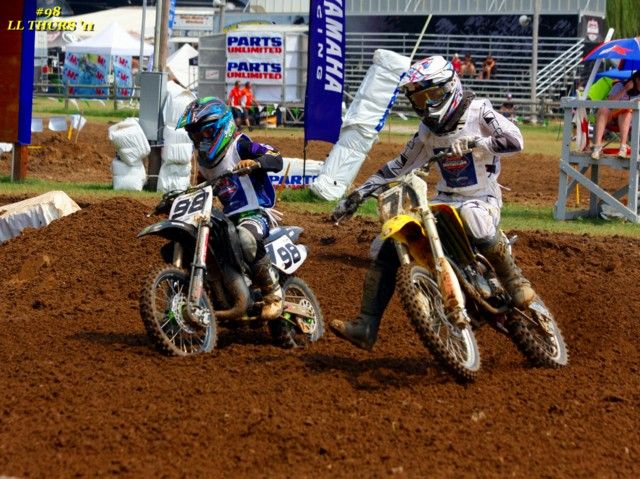 ~ TAYLOR LEVIC ~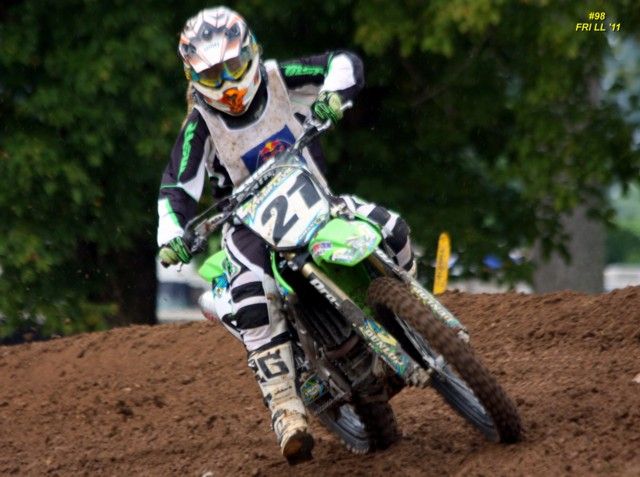 ~ DANIEL LIPPMAN - BROKEN COLLAR BONE - GET WELL SOON ~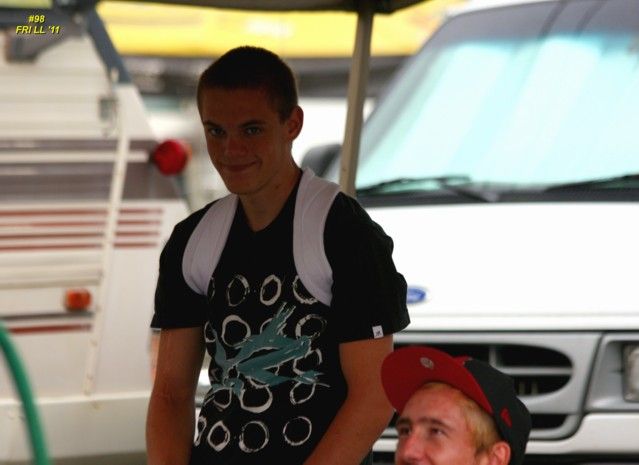 HAVING TROUBLE HERE AT THE HOTEL IN BOWLING GREEN. KEEP LOOSING CONNECTION WHILE UP LOADING.... BUMMER... I'm really sorry, so wanted to get more up tonight before heading home in the morning. Stay tuned this week, will try as fast as possible to get them to you. Congrats too all of our riders here at Loretta Lynn's. What anhonor to be apart of this event. My many thank you's to so many wonderful people..... All of the Coombs family, Pro Action - DJ & Erick - Jeff Cernic - Homer and Jimmy Evans - Slusser's - Mimi Greiner for putting up with my loss of memory this whole week. So many wonderful, hard working people, THANK YOU ALL!

OKAY WE ARE HOME! Sorry that I couldn't get more up last night but the connection just wouldn't hold together.

MORE OF FRIDAY and more to come as the week gets going. I'm miss the racing already but back to work!

~ZACK KANTNER ~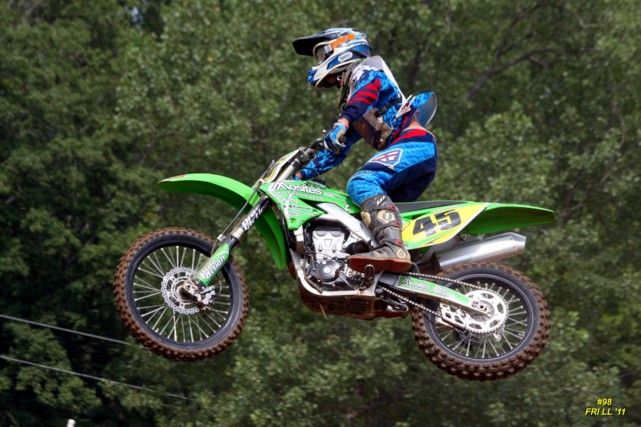 ~ BLAKE TURNER ~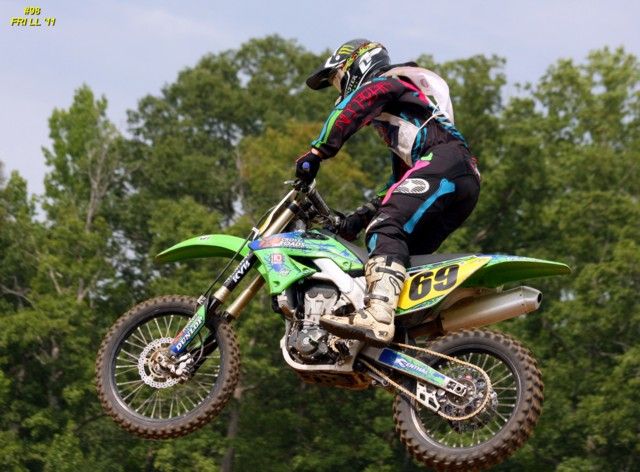 ~ MARK MILLS ~ Hope you had a good trip home Mark - missed seeing you on the road?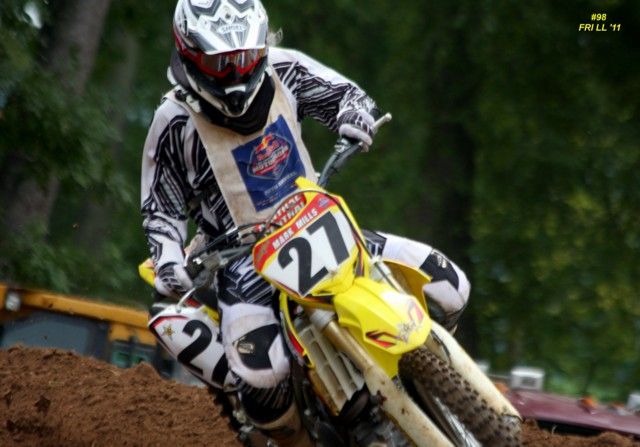 ~ TY NEWCOME ~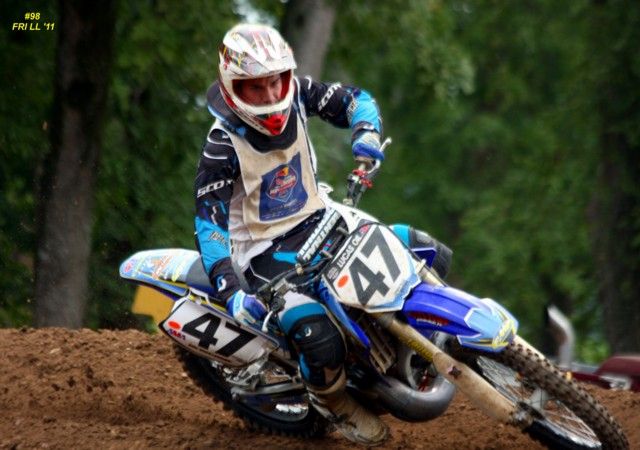 ~ TY NEWCOME & CHARLES BRIGHT ~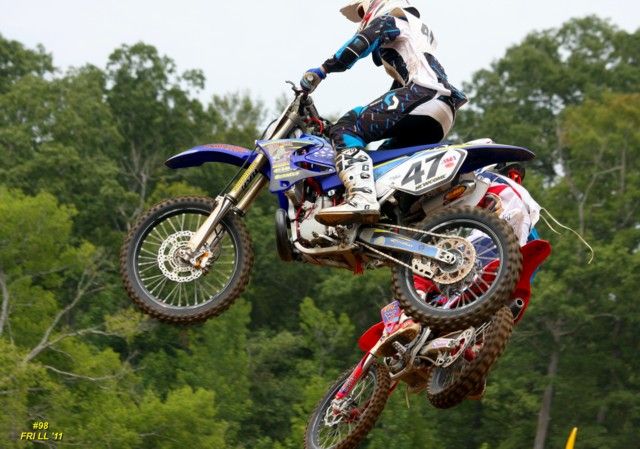 ~ NICK GIOVANELLI ~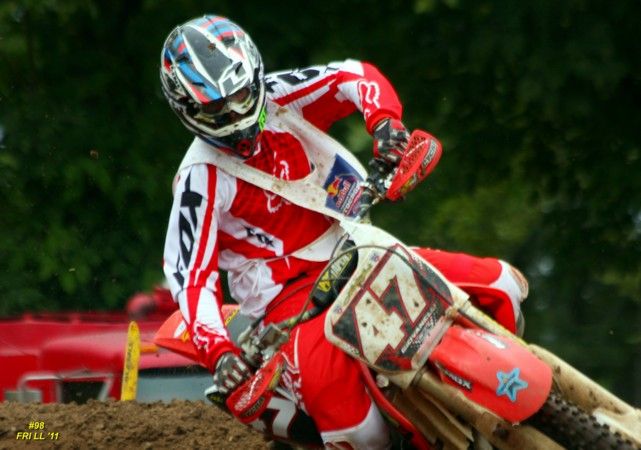 ~ NICK FRATZ-ORR ~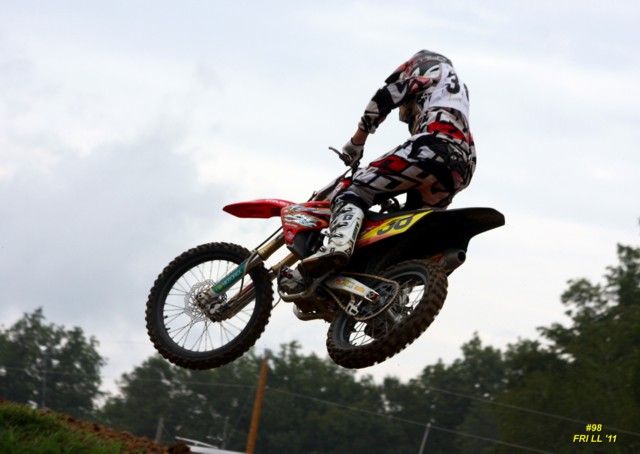 ~ RAY NIEBEL ~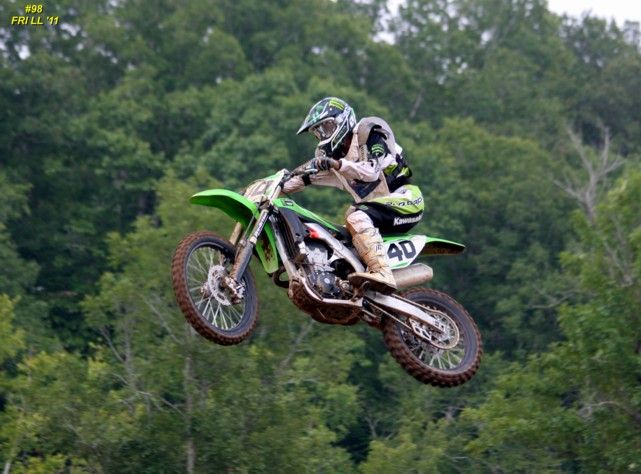 ~ DYLAN SLUSSER ~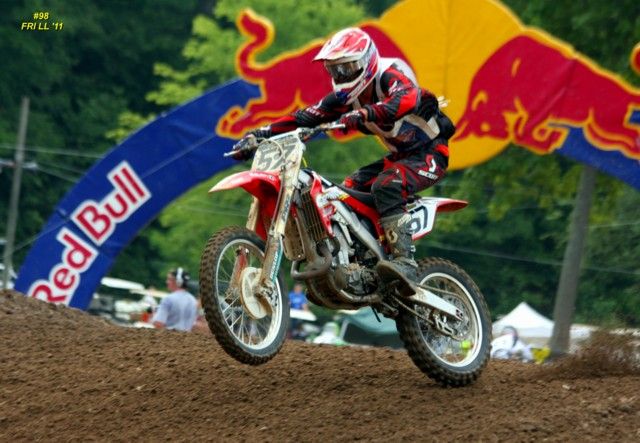 ~ MATT TOTH ~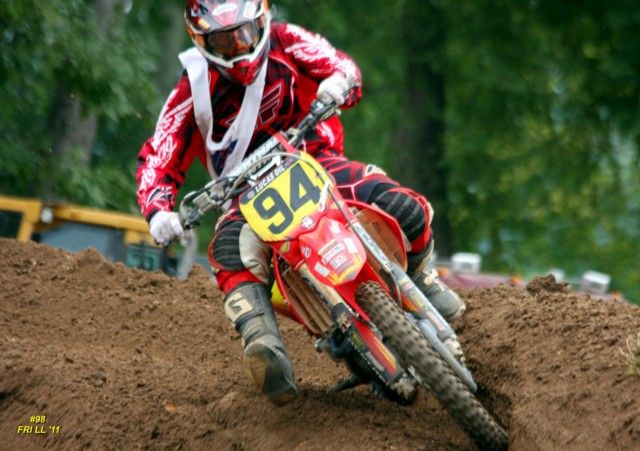 ~ ZACH OSTERLING ~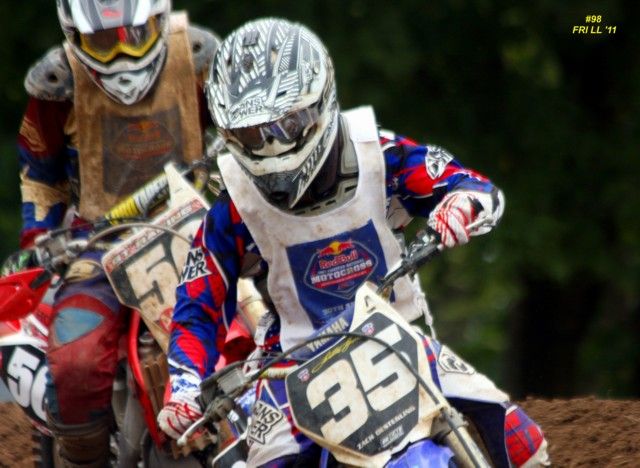 ~ DEREK FRATZ-ORR ~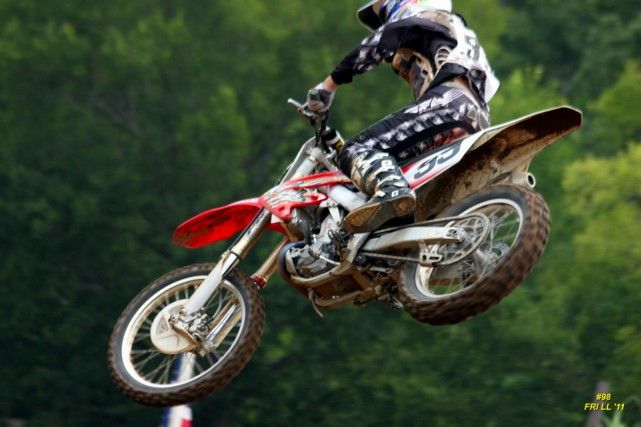 Have to get the others off my lap top.... so hang in there... :)

ALWAYS IN MEMORY OF AARON #98, ARLENE

PLEASE DON'T DRINK AND DRIVE


Posted by Arlene on 08.06.11 @ 08:38 PM ET [Back to Top] [Return to Main Page]