Team Blog Entry
~ BRADLEY UPDATES, LORETTA LYNN'S MISC RIDERS - ETC ~
SNOW - SNOW - SNOW
February has been the month of SNOW!!!!!!!!!!! I am sure that most all of us are ready for SPRING. I see that many of our riders have headed south for some riding with Mike McDade. Then there is a group headed for Florida for riding and what ever else they can get into. As for many of us left behind we look forward to watch Darryn Durham in his East Coast SX races. Best of everything that you need Darryn. I also have heard thru "Facebook", that Shane may be riding in Alanta. That would be great.... "The Durham Brothers"... has a nice ring to it!
I got into some LL pictures and put together a couple of galleries with a variety of our riders that were there this past summer. WOW for a moment when working on them I actually got to sweating...... well, it was a good thought. So I'll get some more up.

~ 450A START - SHANE DURHAM #95, BRIAN SHUCKHART #41, TYLER MCGOFF # 75, RYAN SKINNER #54 & RICHARD WAGNER #98 - ~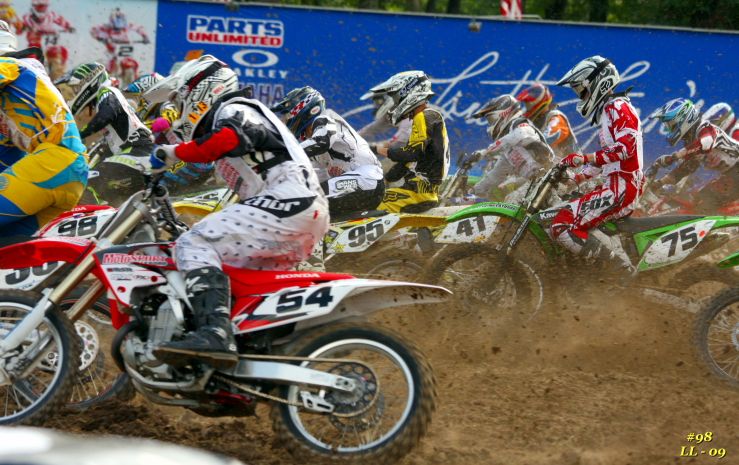 ~ 85 12-13 STOCK - JARED LESHER #41 & JOSE CEJA #16 ~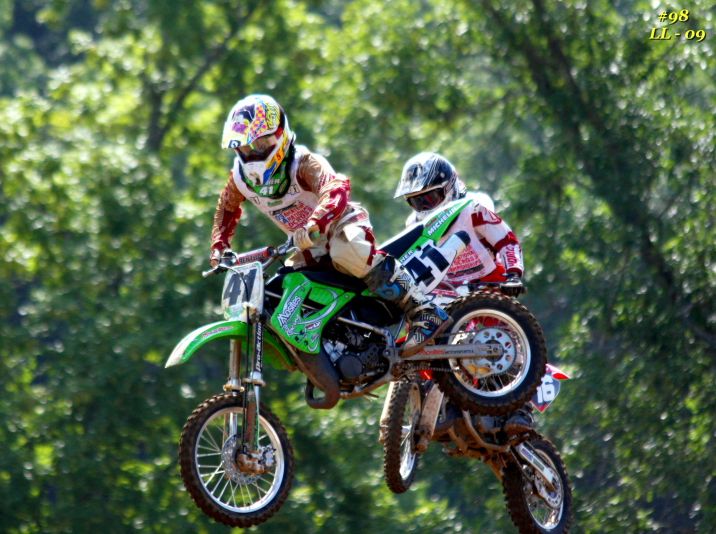 ~ 450A GALLERY ~
~ 85 12-13 STOCK ~
http://www.pbase.com/MXLens


~ BRANDON BRADLEY HAD HIS THROAT SURGERY MONDAY, FEBRUARY 15TH IN MORGANTOWN ~

FEBRUARY 19, FRIDAY - FROM www.caringbridge.org/visit/brandonbradley - Michelle Bradley

Brandons Home.
He's doing really well, no pain meds, no special instruction​​s other than soft diet and keep head down. He's been sleeping most of the day. He's talking alot and laughing alot also. I hate it that we have to tell him not to talk so much. We've been waiting 16 months for this but that's o'k, there's lots of time for his conversatio​​ns.
Brandon also has had an awakening, he's more like himself now. Your voice is a part of you and he has not been able to hear himself speak, so a little piece of his identity was lost. The people that have been around him these last 16 months and have heard him see the change. It's amazing. The brain is a mysterious thing.
So he has an appointment with his surgeon on the 26, and they will scope his airway and make sure everything looks good, the brace may be comning off within the next week or so. we'll see
Brandon and his father are down stairs watching Family Guy and I can actually hear my son laughing. Music to my ears.


God Bless you all.
Love and Peace
Michelle

~ KRISTIN'S GRAPHICALLY REDESIGNED PICTURES ~
http://www.pbase.com/krismx98

~ pBase SITE FOR PAST RACES AND THEIR GALLERIES
~ PLEASURE VALLEY, HIGH POINT, STEEL CITY, ROARING KNOB, R & D, FIELD OF DREAMS, LORETTA LYNNS, MAPLE SHADE ~
http://www.pbase.com/MXLens

Lantzermx98@windstream.com - Arlene

ALWAYS IN MEMORY OF AARON #98 - ARLENE

PLEASE DON'T DRINK AND DRIVE!
Posted by Arlene on 02.26.10 @ 09:24 PM ET | Top of Page