Team Blog Entry
~ FIELD OF DREAMS - LAST SPRING SERIES ~



UPDATE FROM TOM MCKINNEY ON SON JEFF. 9.21.09 - Thank you Tom for the Update - Get well soon Jeff ~
~ An update on Jeff McKinney (vet C class). He just came home from the hospital tonight. He had to have surgery on his tibia and fibula of his right leg. He suffered compound fractures and had to have stitches in his chin.
He is home now with his family and is beginning his recovery.
Thank you again for all of your thoughts and prayers.
Thank you, Tom McKinney (Pappy)

PS
Look for the three generation of the McKinney racers to be racing again this year. ~

~ PAMX SPRING SERIES LAST RACE - FIELD OF DREAMS, JENNERSTOWN ~
Last race of the Spring Series.... yes in July but it felt like April-May. A good turn out for the riders adding points to their standings, which meant some very talented riders matching up thru out the day.
We haven't been to FOD since the fall of 07 for a States race. It was good to see the Berkeys again and to again reflect on the many times that we have been there, with Aaron and with out. Good memories there, no broken bones a few crashes mainly in the Ten Commandants and the series of jumps before going down into the tunnel under the bridge. Of course my main area of the track that I loved was the awesome bowl turn that is now gone and a part of the 50's track. WOW.. could a rider ever make a statement in that bowl turn as he shot off of it toward the back of the track. My favorite rider who could make any turn look beautiful is Shane Lawson. Very talented rider and he was magic on that turn. But things change and things go away BUT what wonderful memories we have.
The day started out with the Open A & B classes. Five A Riders - top riders. The B Class had a group of 21 getting every point that they could. WHY, WHY, WHY do they put the OPENA/B and 250A/B classes together? WHY..... WHY.... WHY. To save time.... really? This pet peeve of mine is boiling this morning. It makes no sence to do this. Yes maybe if you have only 1 or 2 A riders. But even with these 5 who are ALL dynamic racers. They are seasoned with many years of experience that have brought them to this level of racing. They are in a money class, the show...... To mix them with a big group of B riders does serve no justice for the A riders or the B riders. The B riders deserve there own moto's as well. The match ups are all intense. They are the up and coming A rider. It's like having the Steelers on one side of your TV screen and the Penquins on the other..... PLEASE.... promoters give these 2 classes their own motos. We give a quad class yesterday with one rider full time on the track. (not that there is anything wrong with that BUT really) It took twice the time that two separate A & B motos would have taken. Our OPENA/B & 250A/B classes have grown over the years. Yes I remember a time with just a few A riders but not the case at this time. Please consider how you place these classes.... always for the riders first but the Spectators would love it!
FOD hasn't changed too much, I was looking for the tunnel that takes you to the infield.... It was gone.. WOW and the big scarey jump after the start that made all Mothers close their eyes and the EMT's very busy is gone and a very nice table top jump has replaced it. The start still has its problems....... DUST! You had better be in the top 5 or you will be struggling. The large C Classes really struggled. with 31 Open C and 22 250C it was pretty scarey. Jason McConnell took out some fenching on the left hander after the start,(sorry Jason I don't think I got that picture for you but check out 89 & 90 2nd moto you will see the fence up in 89 but its coming down in 90). Not sure why but too many left in the ambulances. Mr. Mckinney was one from the Vet C Class. Not sure how he is doing. Just seemed to be one of those days that you don't like to see at anytime.
Great match ups were not just in the A&B Classes. In the 50's class Tedesco and Parker went at it thru out their moto. Great racing from these up and coming talented riders. The B Class had Newcome and Bright bumping bars and Knisley wanting to get in there to give some of his own as well. Davey Yezek and Mike Sigmund going at it right up to the last lap in the +25. Alex Odell and Joey Deneen with sparks flying the whole moto. As always some of the best amateur racing around. What can I say about the A riders.... well Shuckhart, Willard, Roman, Slusser, Sigmund if you have been any time around this season that tells it all. Just totally holding the breath action from these very talented riders. Just getting their pictures of there motos ready gets my heart beating out of rhythm.
Okay, should get to those pictures. No racing this weekend but Loretta Lynns coming soon. RIDERS STAY SAFE!!!!!!! Always In Memory of Aaron #98, Arlene

More FOD pictures on Kristin's Blog.
~ KRISTIN'S GRAPHICALLY REDESIGNED PICTURES ~
http://www.pbase.com/krismx98


~~~ FIELD OF DREAMS 7.12.09 - PICTURE GALLERIES ~~~
~ FIELD OF DREAMS MISC GALLERY ~
~ OPEN A&B MOTO 1 PART 1 ~ OPEN A&B MOTO 1 PART 2 ~
~ OPEN A&B MOTO 2 PART 1 ~ OPEN A&B MOTO 2 PART 2 ~
~ +25, 2 STROKE, 4 STROKE - MOTO 1 ~
~ SCHOOLBOY 1 & 2 MOTO 1 - SCHOOLBOY 1 & 2 MOTO 2 ~
~ 250 A&B MOTO 1 - ~ 250 A&B MOTO 2 - What an awesome race between Shuckhart and Willard.... again! On page 4, 2nd moto gallery. Check it out from #79 right to #90. WOW. The racing between Brian and Michael this Spring Series has been some of the best that I can remember. Talent, respect and dedication. AWESOME!
~ GALLERY OF 50'S AND SOME 65'S ~ Again another great group of very young riders. Catch the racing action between Adam Parker #71 & Christopher Tedesco #87. What a great race between these two talented riders right up to the checkers.
~ 85'S 9-11 MOTO 1&2 ~
~ 250C MOTO 1 ~
~ COLLEGEBOY M1 ~
~ OPENC M1 ~
~ SUPERMINI 2 - 85 12-13 ~
~ VET A/B M1 - VET C M1 ~
~ KRISTIN'S MISC RIDER GALLERY 1 ~
~ KRISTIN'S MISC RIDER GALLERY 2 ~
~ +40 ABC - 250C M2 ~
~ SUPERMINI 1 MOTO 1 ~ ~ SUPERMINI 1 MOTO 2 ~ GREAT RACE BETWEEN DENEEN & ODELL M2 !
Boy do I feel silly. I was cleaning up my fiels when I found 2 more moto's. I don't know how I missed them but I did.
~ VET A&B MOTO2 ~
~ +25, 4STK & 2STK M2 ~
I think that I have them all now....



http://www.pbase.com/MXLens
PHOTO NOTE - If you see a picture in a gallery that you would like to print off at your favorite photo store/site, you will need to get a hold of me for the full size high resolution picture. Give me an e-mail at Lantzermx98@windstream.com. I will need to know either the gallery/race and the number of the picture. I'll then e-mail you the full size photo. The ones from the site you can right click, copy and paste. They work well on Facebook, My Space, etc. but not for developing. Thank you!


~ BOBBY HESS ~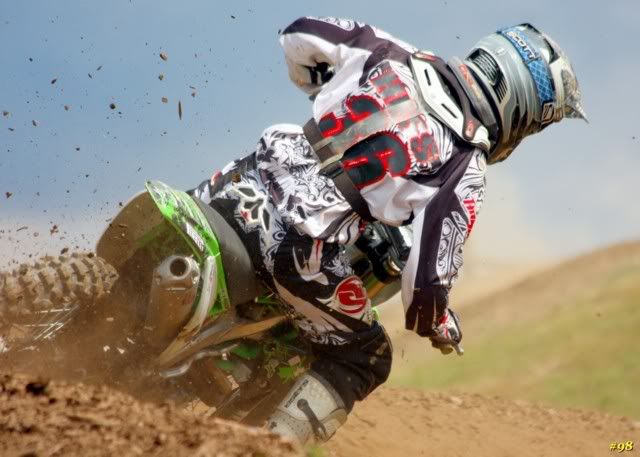 ~ HESS - MCCONNELL ~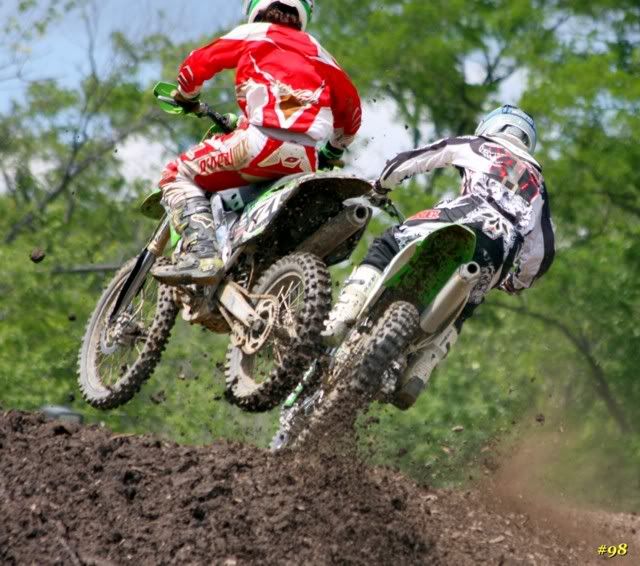 ~ STEVIE CROWE & RAY NIEBEL ~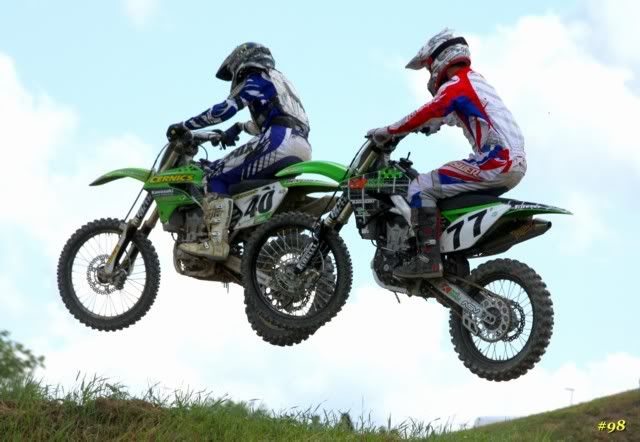 ~ DEANGELO & MINNICH ~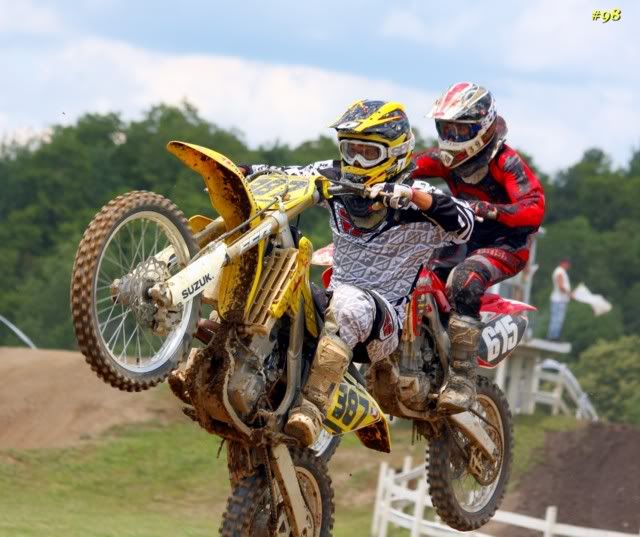 ~ DEANGELO ~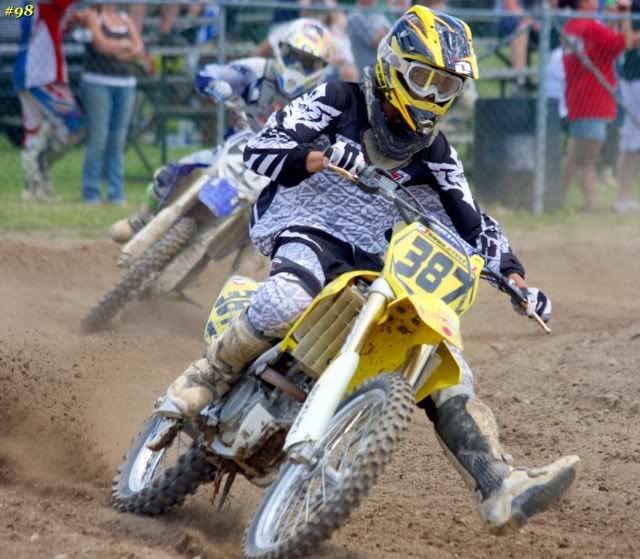 ~ HERRINGTON ~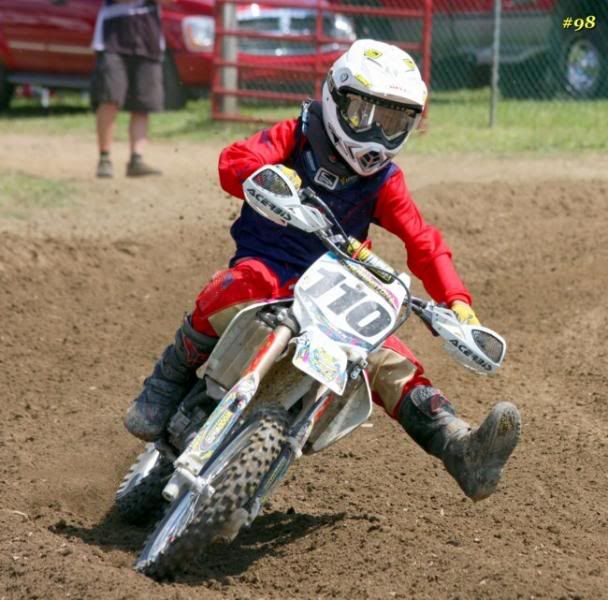 ~ +25 MOTO 1 ~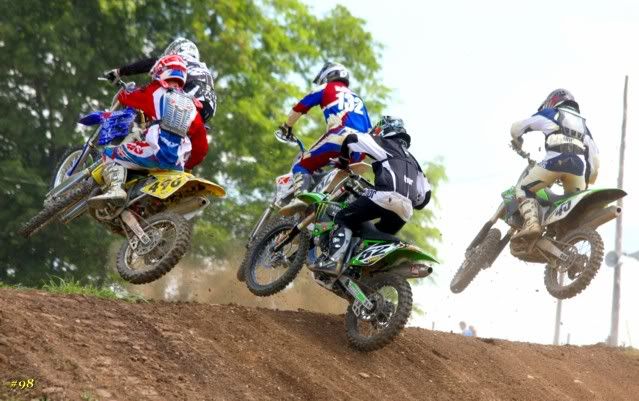 ~ DAVEY YEZEK ~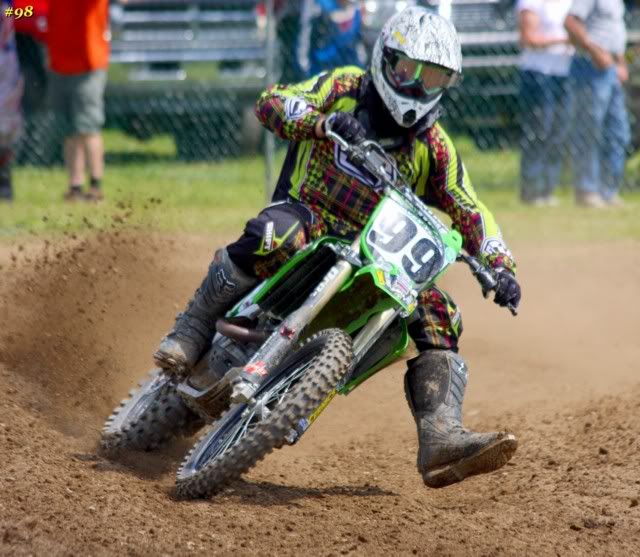 ~ 250B - KNISLEY - MARISA - LIPPMAN ~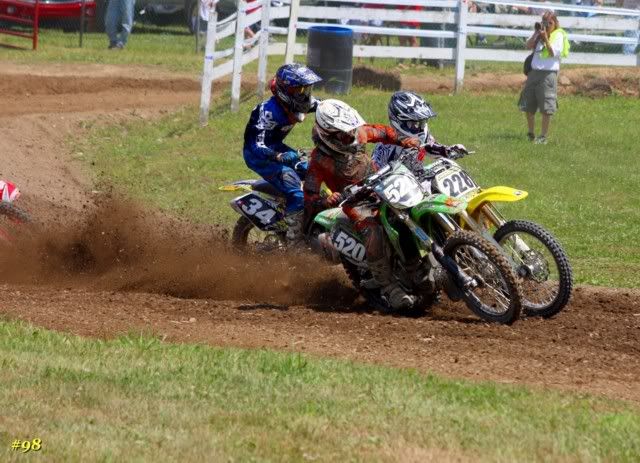 ~ BOBBY SHUCKHART - TY NEWCOME ~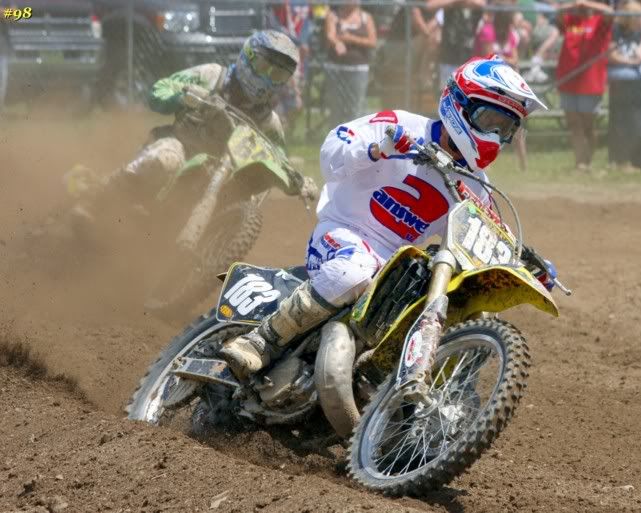 ~ COLLEGEBOY MOTO 1 ~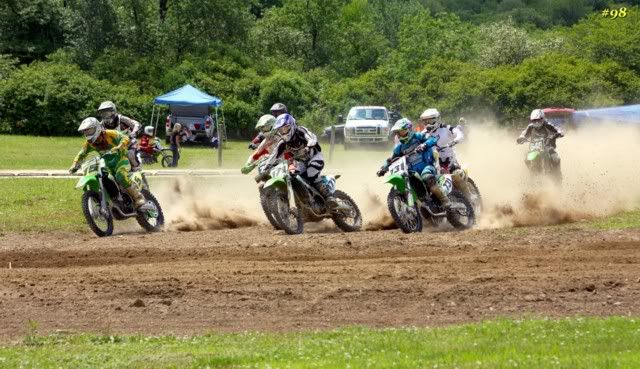 ~ COLLEGEBOY MOTO 1 ~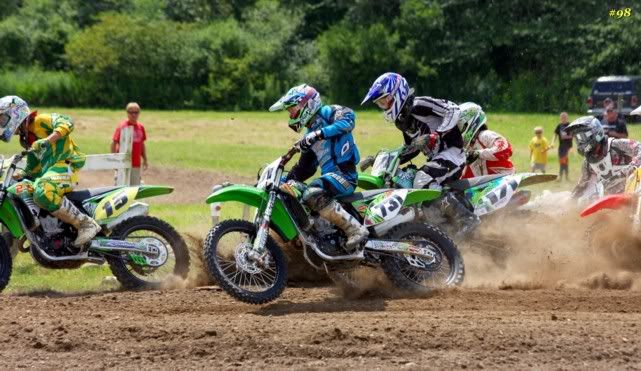 ~ BRIAN SHUCKHART - MICHAEL WILLARD ~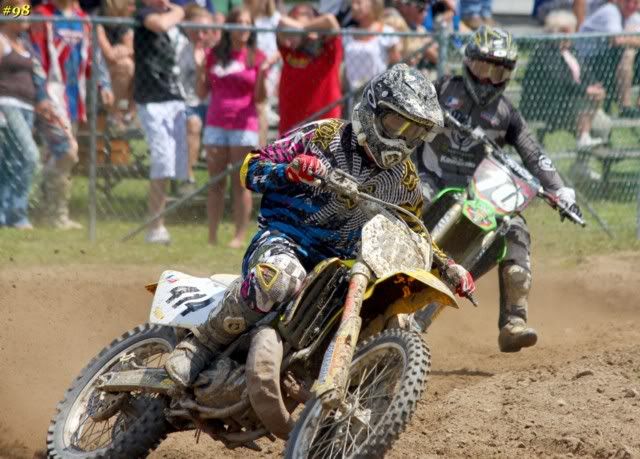 ~ DENEEN ~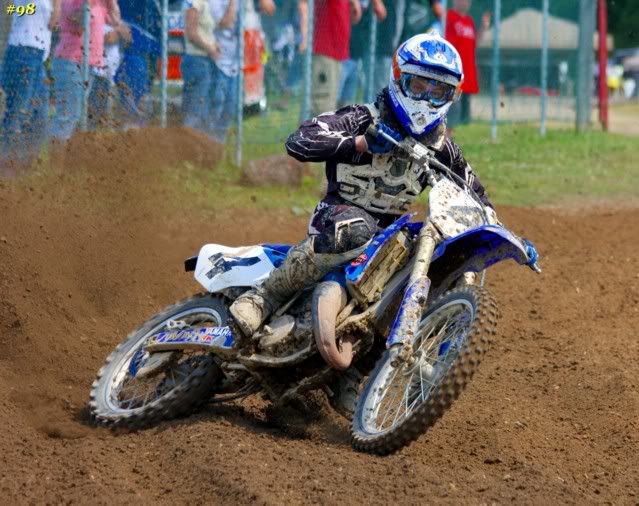 ~ FOWLER ~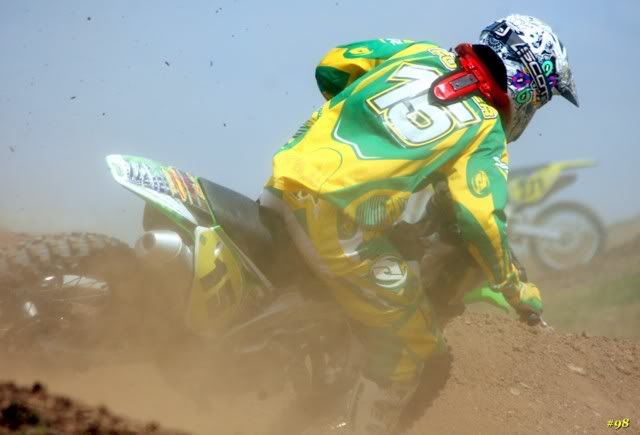 ~ BILLY KIBLER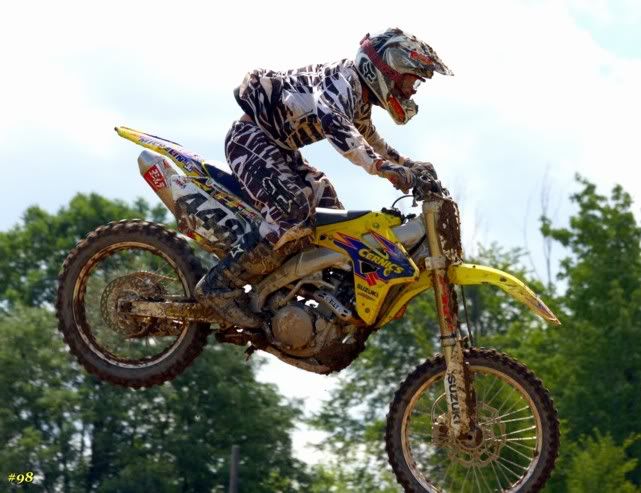 ~ LESHER ~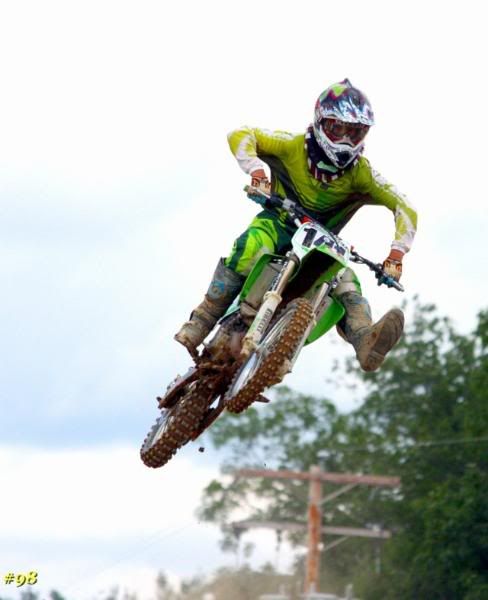 ~ DANIEL LIPPMAN~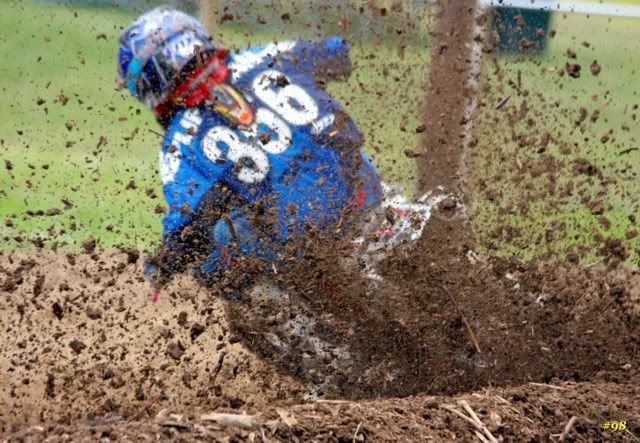 ~ LUKE LORSON ~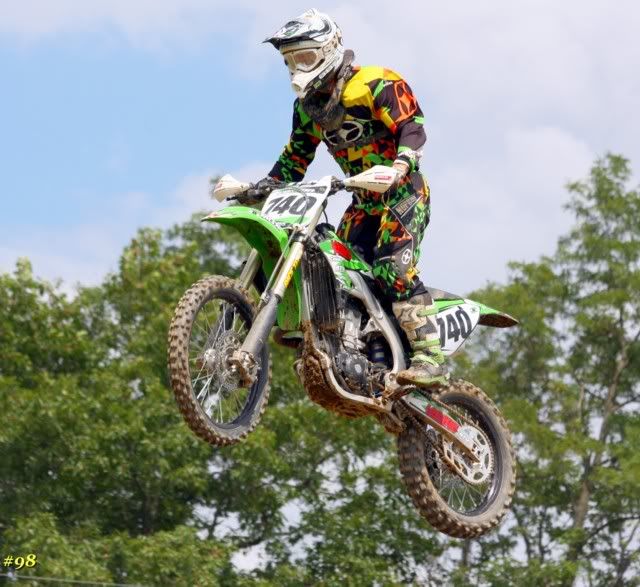 ~ JACK MACHUTA ~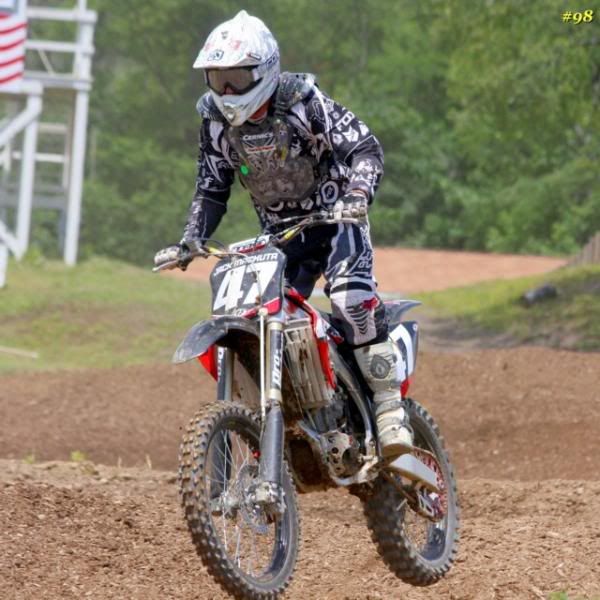 ~ OPENA ~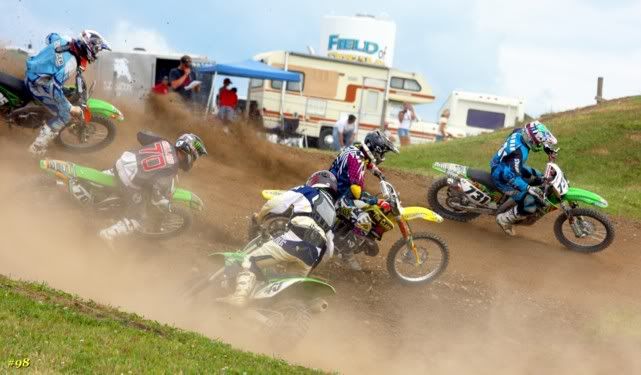 ~ OPENC ~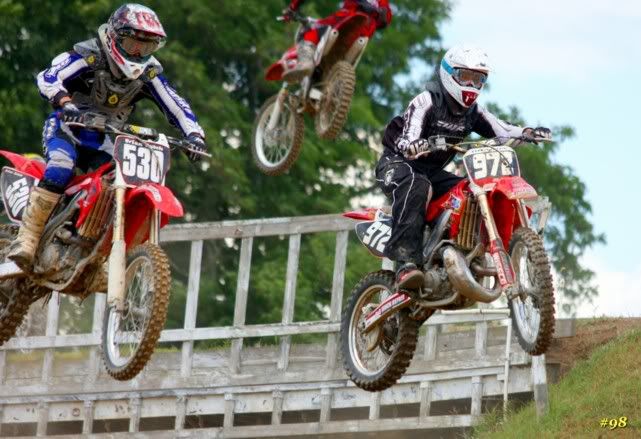 ~ BROC PAPI ~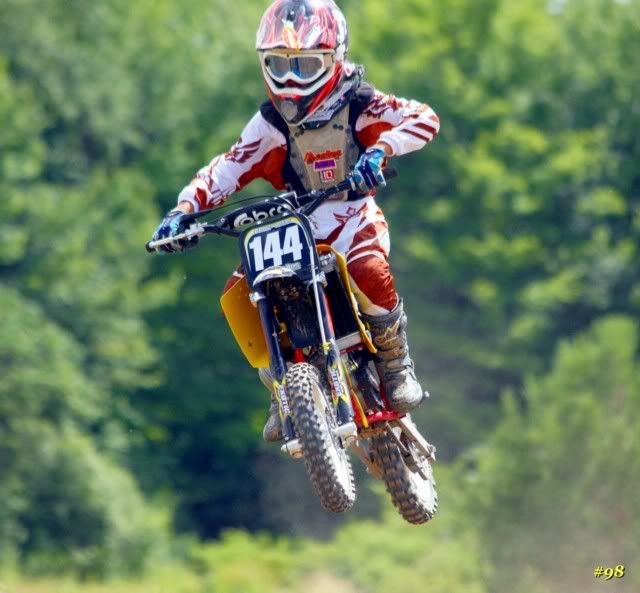 ~ SCHOOLBOY 2 ~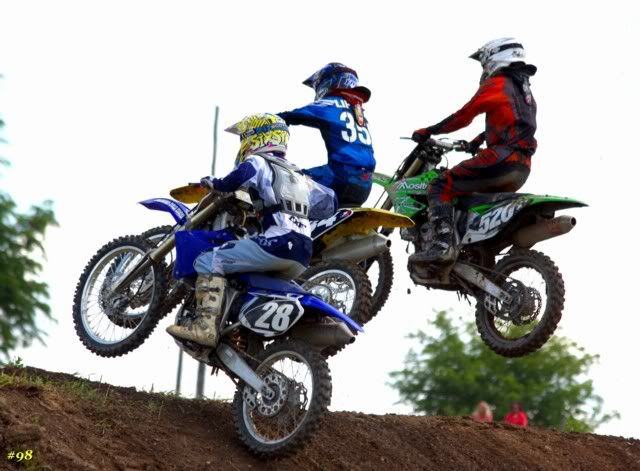 ~ PARKER - TEDESCO ~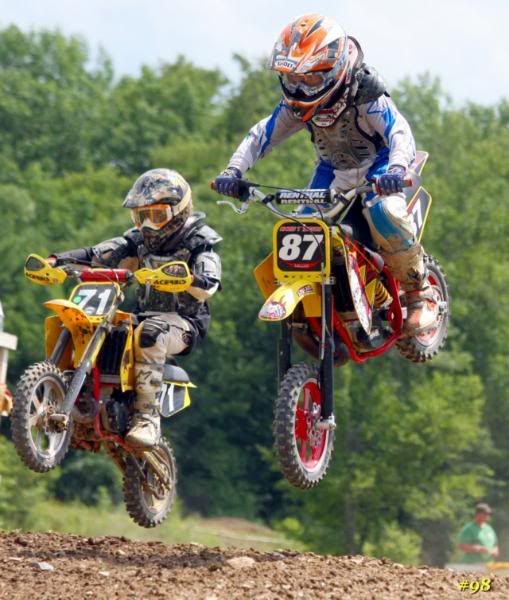 ~ ODELL - DENEEN ~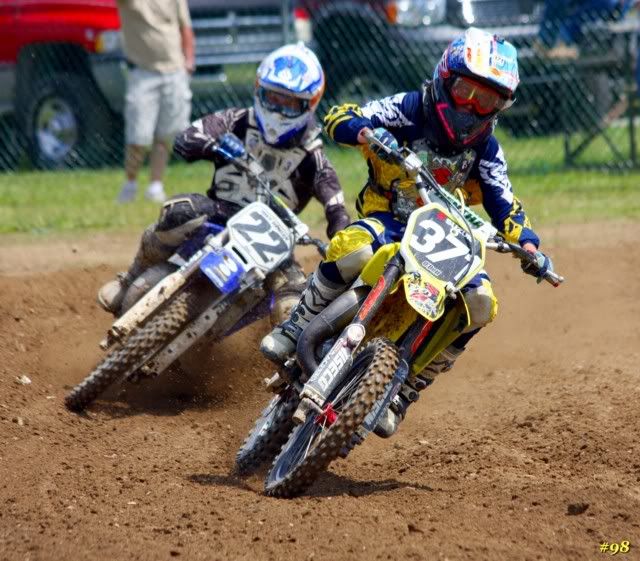 ~ ROMAN - WILLARD ~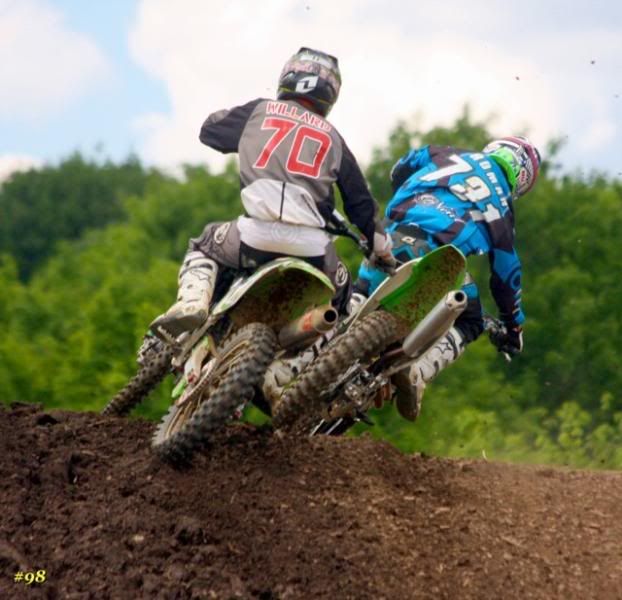 ~ ROMAN - WILLARD ~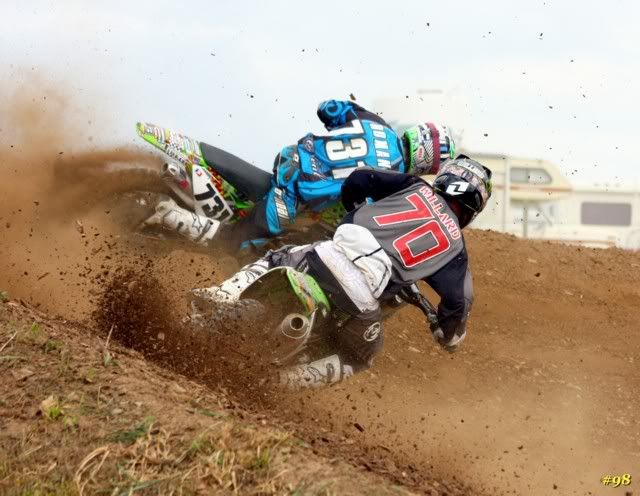 ~ CROWE - NIEBEL~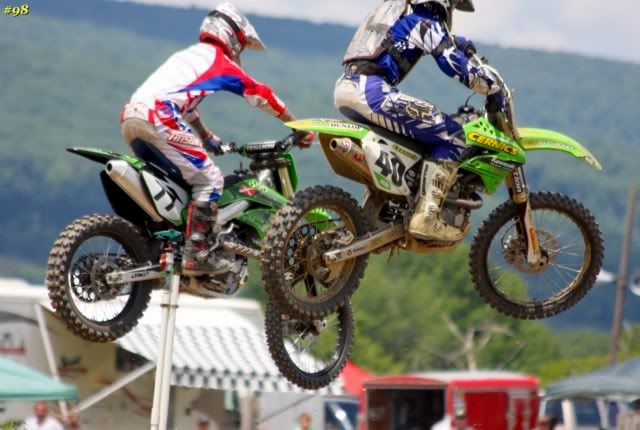 ~ SUPERMINI 1 - ODELL, DENEEN, LESHER ~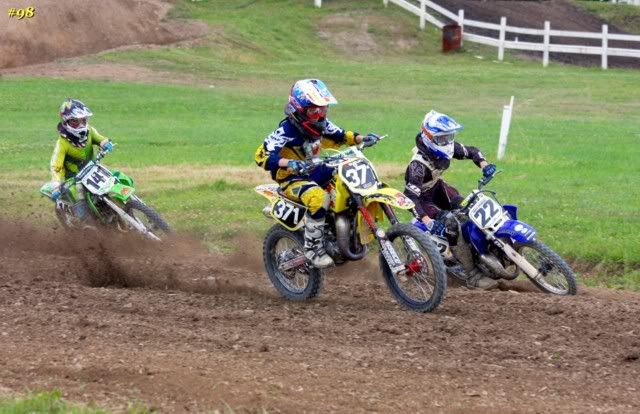 ~ RAY NIEBEL ~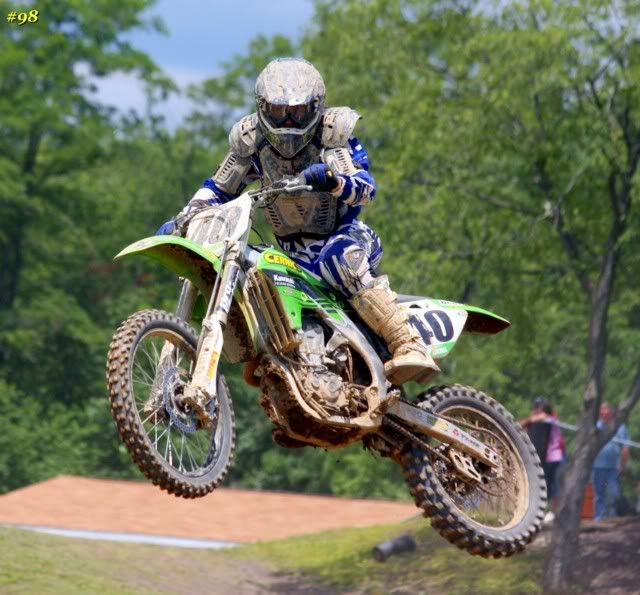 ~ OPEN B - NEWCOME, BRIGHT ~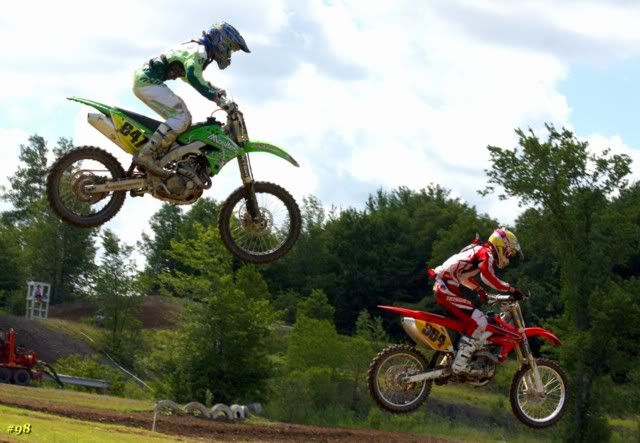 ~ KRISTIN'S ALTERED MX PICTURE ~ check out Kristin's www.pbase.com/krismx98 with 40 pictures of some of our riders. Kris is taking the pictures that we take and doing some fancy altering that she creates. So if you are interested in getting some done for your self let us know. We are getting a price list together and other information. (Kristin's e-mail address wvumountie98@yahoo.com) We will keep you updated on this new project of hers.

~ KRISTIN'S GRAPHICALLY REDESIGNED PICTURES ~
http://www.pbase.com/krismx98

~ pBase SITE FOR PAST RACES AND THEIR GALLERIES
~ PLEASURE VALLEY, HIGH POINT, STEEL CITY, ROARING KNOB, R & D ~
http://www.pbase.com/MXLens

Lantzermx98@windstream.com - Arlene

ALWAYS IN MEMORY OF AARON #98 - ARLENE

PLEASE DON'T DRINK AND DRIVE!


Posted by Arlene on 07.20.09 @ 03:19 AM ET | Top of Page