Team Blog Entry
2003 Dave Coombs Award & MORE
~MAY 4 2008 ~
A beautiful Troy Lee Design Jersey was presented to the Lantzers from two very special young men. These two riders, Dan Raible & Brian Shuckhart put this project together. Dan ordered the jersey(after asking Kristin some questions on what style of jersey and color, Aaron loved TLD gear) whick took over two weeks to arrive. Brian in his new graphics business put together the graphics which he put on the front and back of the jersey. Then Brian & Dan asked riders and family members to sign the jersey at the Saturday practice and the Sunday registration. I was totally over whelmed when the riders presented it to us in the top of Steel City Tower... The big smiles on the riders faces was the first thing that I saw and then the most beautigul #98 laying on the table. Totally over whelmed. Speechless for sure. You all mean so much to us. We truly love being apart of what you do. THANK YOU.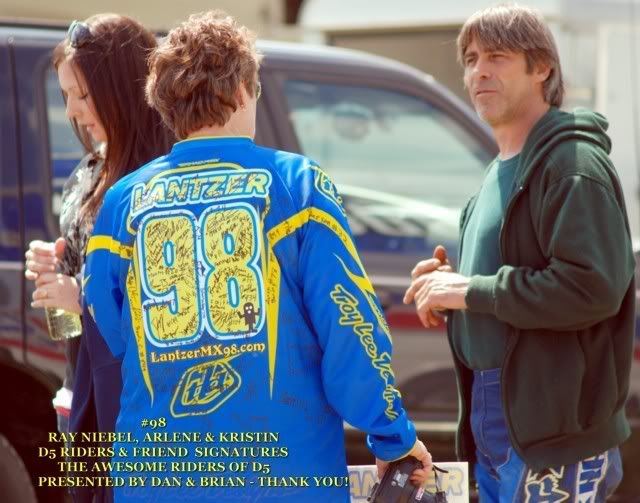 ~ 2007 PAMX SPORT AMBASSADOR AWARD - LANTZER FAMILY ~



~ DAVE COOMBS AWARD 2003 ~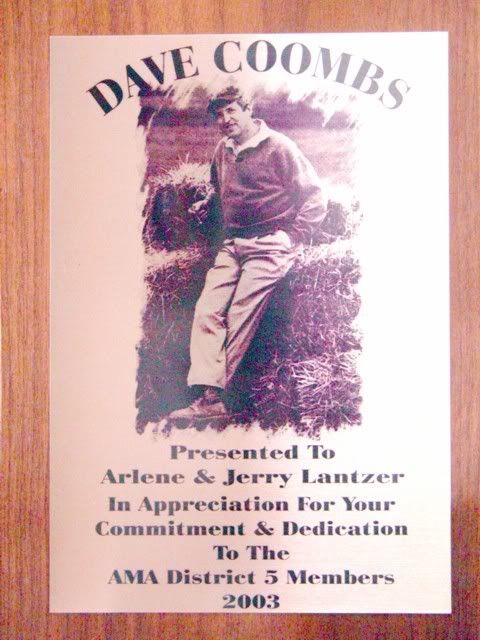 Our family was both shocked and humbled to learn that we had been selected as recipients of the 2003 Dave Coombs Award ...
Posted by TrophyGirl on 01.11.07 @ 11:32 PM ET | Top of Page